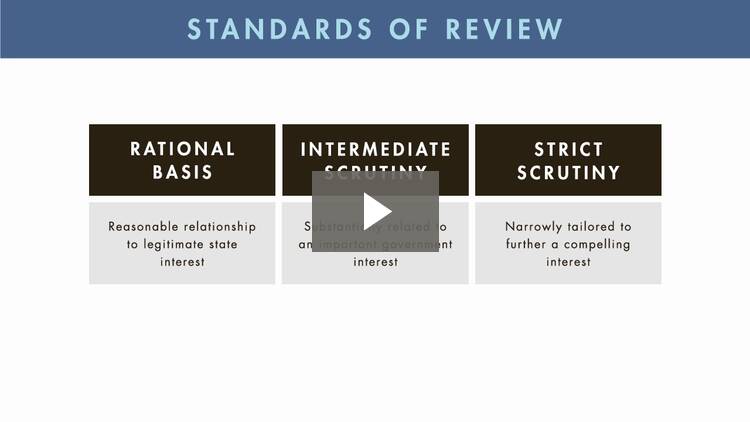 Gender Equality
Learn about the evolution of decision-making as it relates to gender-based discrimination under the Equal Protection Clause.
---
Transcript
Welcome to the video on Gender and the Equal Protection Clause.
I. Historical perspective
For a very long time after the adoption of the Fourteenth Amendment, the Supreme Court did not interpret the Equal Protection Clause as applying to claims of discrimination based on gender. In the late 1800s, Myra Bradwell sought admission to the Illinois Bar, but she was denied because she was a woman. Bradwell sued, claiming that the denial constituted a violation of the Privileges and Immunities...