NLRB v. Jones & Laughlin Steel Corp.
United States Supreme Court
301 U.S. 1 (1937)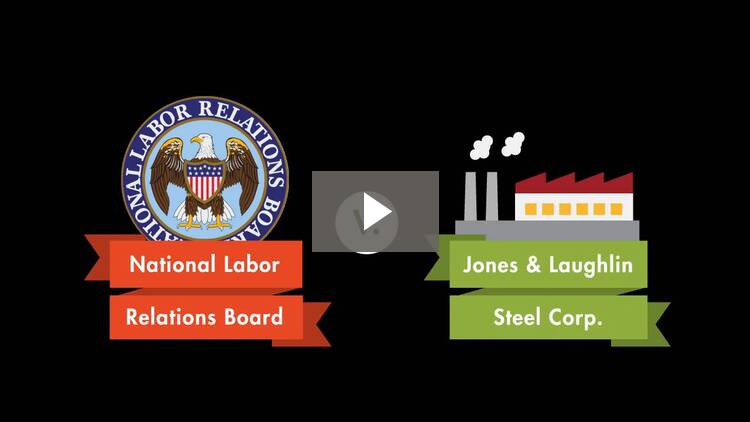 ---
Facts
In 1935, Congress passed the National Labor Relations Act (NLRA) which created the National Labor Relations Board (NLRB) (defendant) to enforce federal fair labor practice standards, including the right of employees to unionize. After Jones & Laughlin Steel Corp. (JLSC) (plaintiff) fired ten employees that attempted to unionize at one of its Pennsylvania plants, the NLRB sanctioned the company for engaging in discriminatory employment practices in violation of federal standards. JLSC brought suit alleging that the NLRA was an unconstitutional exercise of Congress's interstate commerce power, and the lower courts agreed. The NLRB appealed to the Supreme Court.
Rule of Law
Issue
Holding and Reasoning
(Hughes, C.J.)
The holding and reasoning section includes:
A "yes" or "no" answer to the question framed in the issue section;
A summary of the majority or plurality opinion, using the CREAC method; and
The procedural disposition (e.g. reversed and remanded, affirmed, etc.).
To access this section, start your 7-day free trial of Quimbee for Law Students.
Dissent
(McReynolds, J.)