From our private database of 26,900+ case briefs...
People v. Williams
California Court of Appeal
142 Cal. Rptr. 704 (1977)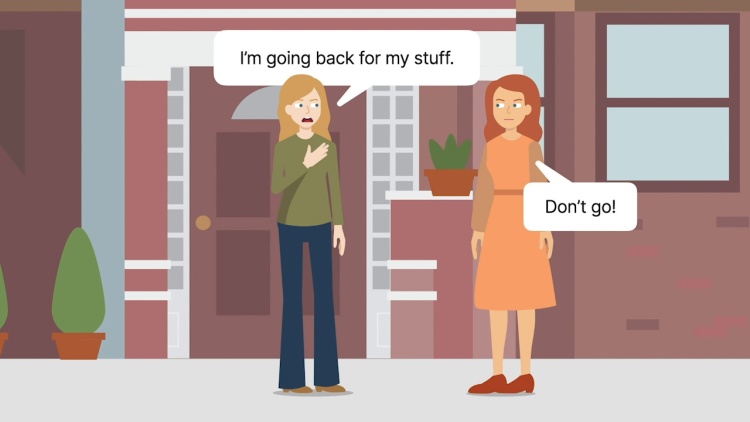 Facts
Williams (defendant) was estranged from the father of her two children, Charles Brooks, and began to argue and physically fight with Brooks in his home. Williams called the police, and the arriving police observed Brooks hitting Williams, and detained Brooks. Williams re-entered the home, became belligerent, and had to be physically removed from the home by her uncle and her sister Jo Ann, whom she had called. During this, Brooks's brother-in-law, Tillman Washington, arrived, and Brooks asked Washington to remain at the home. Williams left with her uncle and Jo Ann, but soon convinced Jo Ann to return to the house with her to retrieve some belongings. Jo Ann admonished Williams not to argue with anyone at the house. When they arrived, Jo Ann waited outside while Williams entered the house. Washington refused to allow Williams to take anything, and attempted to calm her down and get her to leave. Jo Ann also called to Williams to leave. As Williams walked with Washington back to the front door, Williams drew a gun from her purse. Washington attempted to grab the gun and they struggled over it. Jo Ann approached and saw the struggle over the weapon, with both Williams and Washington grabbing the gun, and the barrel pointed at Williams's face. Jo Ann drew her own gun. Williams shouted at Jo Ann repeatedly to shoot Washington, and at no point attempted to retreat or end the struggle. After yelling at Washington to let go of the gun or she would shoot, to no avail, Jo Ann shot and killed Washington. Williams and Jo Ann fled, but were quickly apprehended and charged with murder. Jo Ann was acquitted under the theory of justifiable homicide in defense of another, but Williams was convicted of second-degree murder. Williams appealed, alleging that the conviction must be overturned in light of Jo Ann's acquittal.
Rule of Law
Issue
Holding and Reasoning

(Sims, J.)
What to do next…
Unlock this case brief with a free (no-commitment) trial membership of Quimbee.

You'll be in good company: Quimbee is one of the most widely used and trusted sites for law students, serving more than 541,000 law students since 2011. Some law schools—such as Yale, Berkeley, and Northwestern—even subscribe directly to Quimbee for all their law students.

Unlock this case brief

Read our student testimonials

Learn more about Quimbee's unique (and proven) approach to achieving great grades at law school.

Quimbee is a company hell-bent on one thing: helping you get an "A" in every course you take in law school, so you can graduate at the top of your class and get a high-paying law job. We're not just a study aid for law students; we're the study aid for law students.

Learn about our approach

Read more about Quimbee
Here's why 541,000 law students have relied on our case briefs:
Written by law professors and practitioners, not other law students. 26,900 briefs, keyed to 983 casebooks. Top-notch customer support.
The right amount of information, includes the facts, issues, rule of law, holding and reasoning, and any concurrences and dissents.
Access in your classes, works on your mobile and tablet. Massive library of related video lessons and high quality multiple-choice questions.
Easy to use, uniform format for every case brief. Written in plain English, not in legalese. Our briefs summarize and simplify; they don't just repeat the court's language.