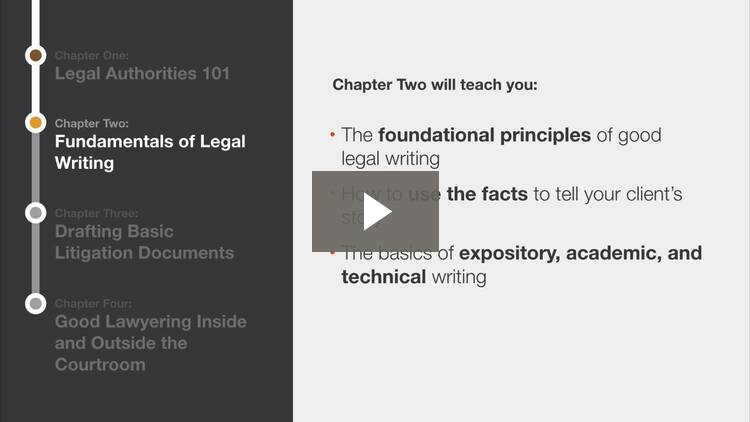 Welcome to Associate Skills
Quimbee's Associate Skills course offers the foundational knowledge you'll need to hit the ground running as a new associate, conquer the learning curve, and deliver your best work every time.
Transcript
Welcome to Associate Skills! Designed for new associates at law firms, who want to stand out from the crowd and move up in the world, this course features eighteen video lessons divided into four chapters.
Chapter one is Legal Authorities 101. We'll start by introducing you to the most common and critical legal authorities you'll encounter throughout your career. After that, we'll delve deeper and examine statutes, judicial opinions, and the various authorities emanating from administrative...