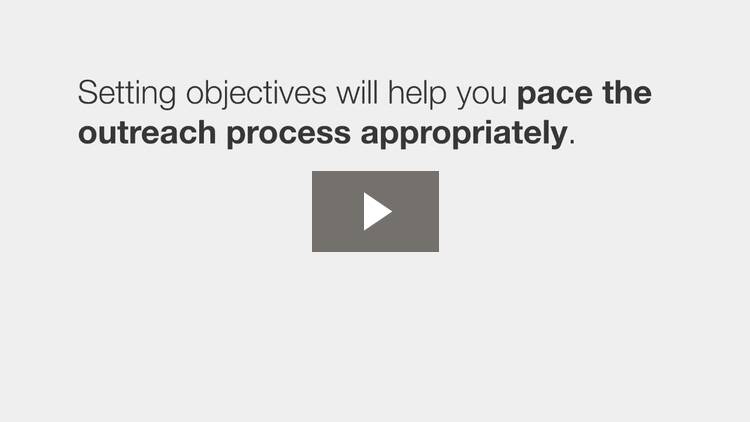 Determining Outreach Objectives
Learn the importance of setting objectives for each outreach call, and understand which objectives are appropriate for varying relationships.
Transcript
Previously, we discussed the outreach calculator, a process to help you decide how often you should reach out to your connections, if you want to generate enough new matters to meet your revenue-growth targets. But simply reaching out to your connections isn't enough. Each time you do, you need to know, going in, exactly what you want to accomplish. To that end, in this lesson, we'll discuss the importance of setting specific objectives for each outreach.
You may wonder why you need to do...