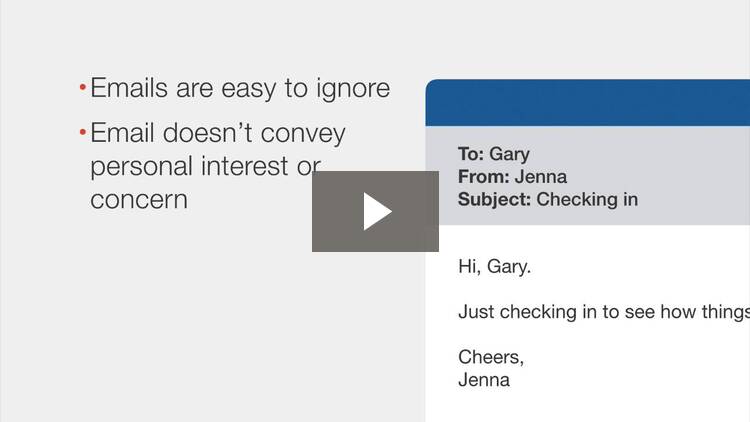 It's Time to Connect to Your Power Network
Learn the communication plans and outreach strategies most effective for your power connections.
Transcript
Now that you know who is in your power network, how much outreach to do, and the value that you can bring to your connections, it's time to start connecting. In this lesson, we'll help motivate you to reach out and connect.
Remember, your outreach program should be strategic, proactive, and disciplined. Your outreach is strategic if every contact has a purpose, and if you have a plan. The two are related: for the contact to achieve its purpose, you'll need to do some prior planning....