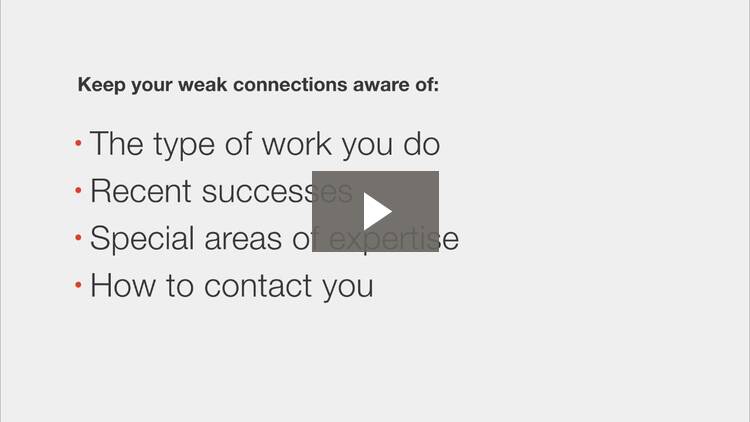 Staying in Touch with Weak Connections
Learn the communication plans and outreach strategies most effective for weak connections.
Transcript
So far, we have concentrated on outreach to your power network, which involves daily personal contact with your most important connections. But you also have lots of connections outside your power network, and you need to keep in touch with them, too. In this lesson, we'll talk about how to reach out to those weak connections who are not in your power network.
Virtually everyone who is on your master list, but not in your power network, is a weak connection. Remember, weak connections...