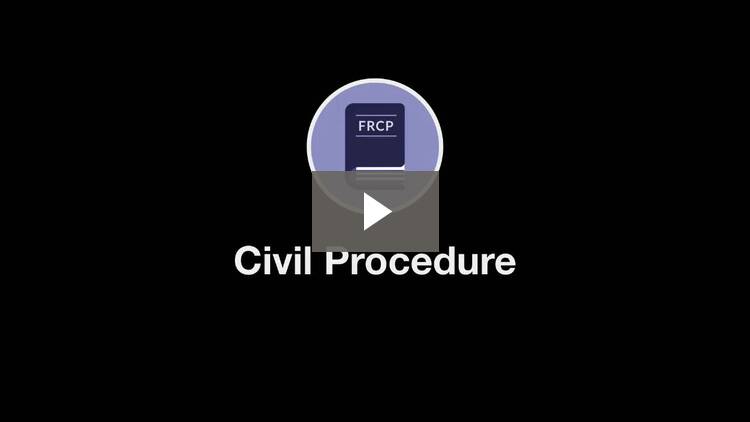 Welcome to Civil Procedure
This course examines the fundamental stages of litigation, including how to determine the proper jurisdiction and venue; how to commence a lawsuit; managing claims and parties to a lawsuit; and how to gather evidence from the opposition through discovery.
Transcript
Welcome to Civil Procedure! Designed for first-year law students, our civil procedure course features 32 video lessons divided into six chapters, plus 280 practice questions.
The first chapter covers a favorite exam topic: personal jurisdiction, or the court's power over the parties. Here, we'll introduce personal jurisdiction, examine its statutory and constitutional dimensions, and discuss the key Supreme Court cases. After that, we'll study the peculiar doctrines of in-rem and quasi...