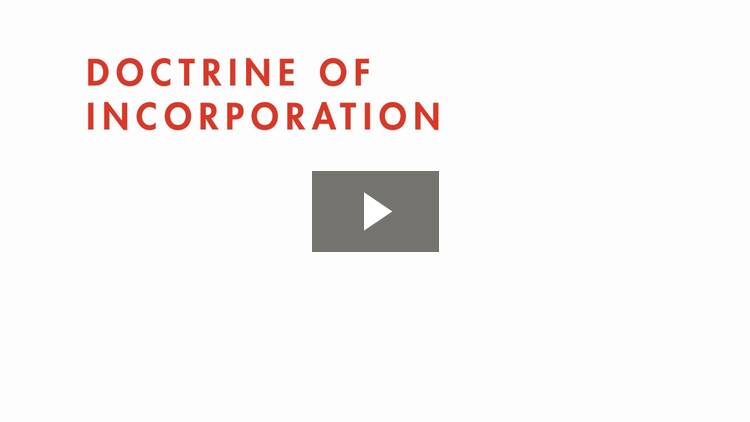 The Due Process Clause of the Fourteenth Amendment
Explore the Due Process Clauses of the Fifth and Fourteenth Amendments to the U.S. Constitution, including an historical overview and a discussion of the doctrine of incorporation.
Transcript
Welcome to the tutorial on the Fourteenth Amendment: Due Process!
I. What is the Due Process Clause?
The Due Process Clause forbids the government from taking a person's life, liberty, or property without due process of law. There are two components of due process: procedural due process and substantive due process. Procedural due process is the more traditional sphere of due process; this is, essentially, the requirement that the government not deprive a person of life, liberty, or property...