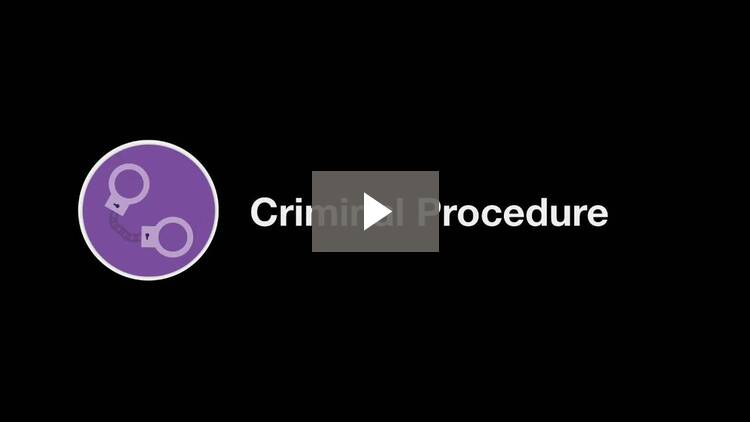 Welcome to Criminal Procedure
A comprehensive treatment of the rules and procedures that govern the pretrial processing of criminal suspects, and Fourth, Fifth, and Sixth Amendment rights.
Transcript
Welcome to Criminal Procedure! Designed for upper-level law students, our criminal procedure course features 22 lessons and 210 practice questions, and it surveys the basic constitutional protections that apply to anyone the government investigates or prosecutes for any crime. Here, we'll teach you everything you need to know to ace your criminal procedure exam.
The course is divided into five chapters. The first two cover the Fourth Amendment. They define the key concepts of search and ...