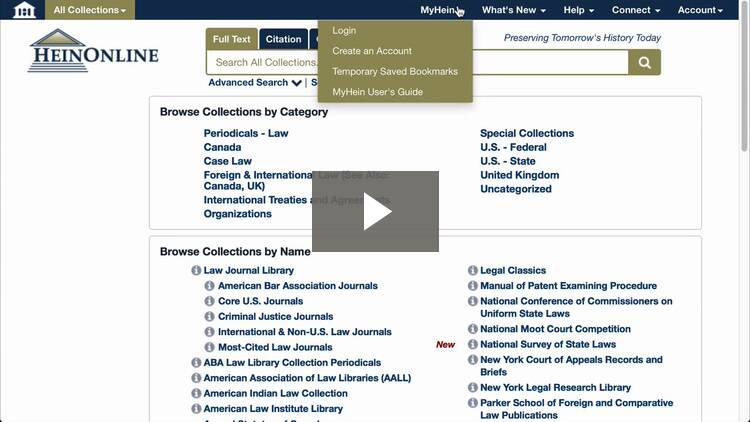 Creating a MyHein Account
Learn how to create a personal research account in HeinOnline.
Transcript
Welcome to the lesson on MyHein! MyHein is HeinOnline's personal-research tool. Anyone with access to HeinOnline has the ability to create one or more MyHein personal-research accounts. This allows users to create and organize bookmarks to save articles, cases, and other documents, as well as store search queries. After creating your MyHein account, you can also set up electronic table of contents alerts, which are often called eTOC alerts, and Rich Site Summary, popularly known as RSS feeds....