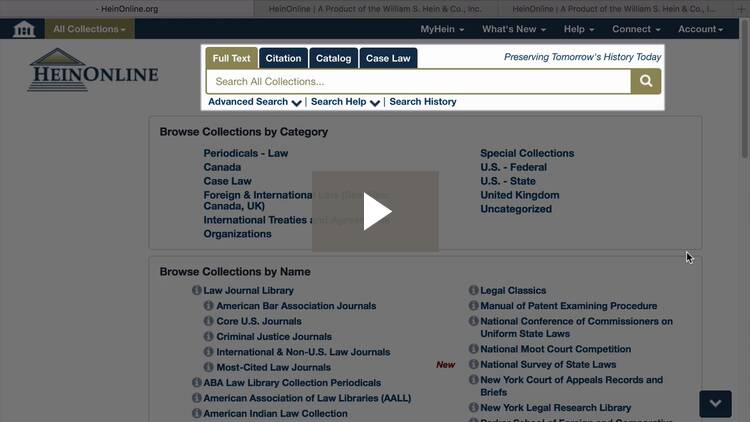 Exploring the Welcome Page
Learn how to use the features on the welcome page.
Transcript
Now that you know how to log into HeinOnline and MyHein, let's explore the HeinOnline welcome page.
After logging in, you'll land on the welcome page. This is generally where you'll begin your research.
The HeinOnline welcome page lists available collections by both category and name.
The category view is expandable, so you can click on the desired category to view available collections that fall within that category. For example, if you click on "U.S. Federal," you'll see all...