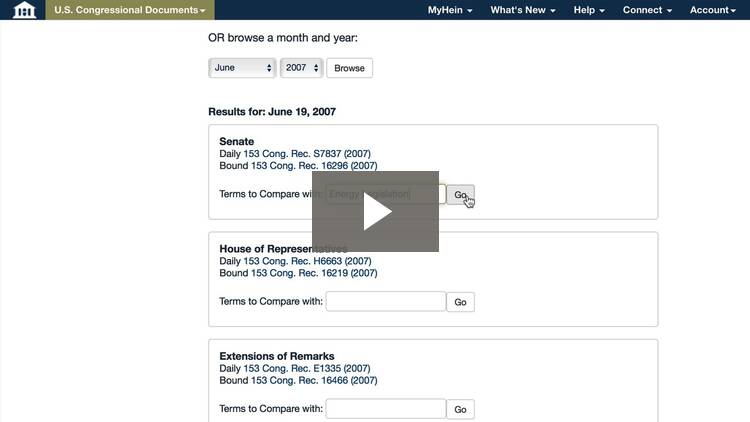 Finding a Page from the Congressional Record Daily
Learn to search and locate material in both the Daily and Bound versions of the Congressional Record.
Transcript
As you likely already know, all of the debates and proceedings of Congress are preserved in the Congressional Record. The Congressional Record is published in two versions. The Daily version is published, you guessed it, daily while Congress is in session. At the end of each congressional session, the Daily editions are combined into bound volumes, constituting the permanent edition. The bound edition may be slightly edited, revised, or rearranged.
Let's take a minute to talk about...