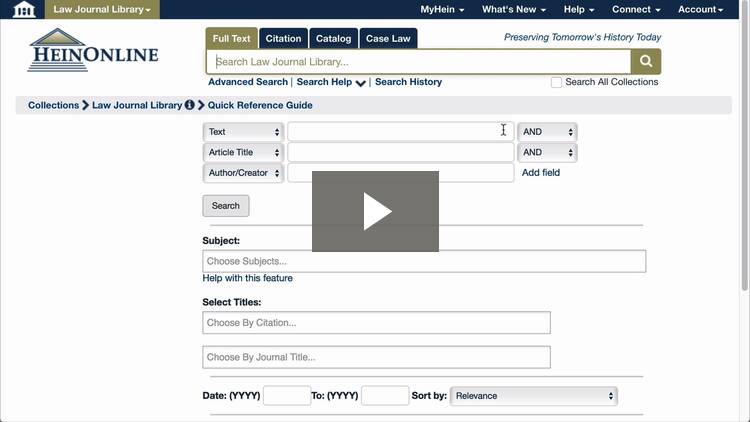 Navigating Collections
Learn how to navigate between collections and utilize the Collections homepage.
Transcript
In the next few lessons, we'll learn how to navigate collections, volumes, and titles. Let's begin with Collections.
Select a collection, such as the Law Journal Library, from the HeinOnline Welcome Page by clicking the library name.
Once inside a collection, users have several methods of switching to a different collection.
First, you can use the HeinOnline home button on the top-left side of any screen to return to the Welcome page, where a different collection can be...