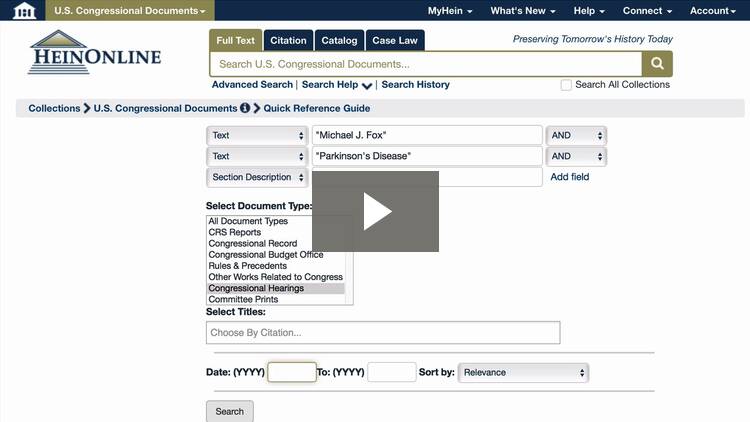 Refining and Building Search Queries
Learn about how to develop and refine your search query to pull the most relevant results on HeinOnline.
Transcript
In past lessons, we learned how to use the advanced search function in HeinOnline to search for a member of Congress by name, search for legislation by bill number, and search for a rollcall vote. As we saw, searching by only a Congress member's name, a word or phrase, or a rollcall vote could yield an unmanageable number of results. To avoid this, you should refine your search as much as possible in order to pull only the most relevant results.
Let's work through a few examples of how...