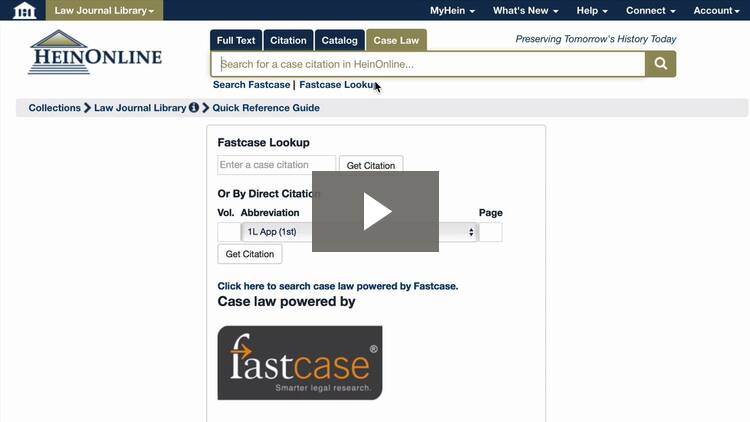 Retrieving Case Law
Learn how to retrieve cases quickly using the Case Law search tab and Fastcase.
Transcript
Now you know how to search in HeinOnline using the full text, citation, and catalog tabs. The last tab is case law, so let's spend a little time learning how to retrieve case law using this option.
First, as you've already discovered, you can simply enter a case citation in the case law search tab to quickly retrieve cases from HeinOnline or via Fastcase. HeinOnline has partnered with Fastcase, an online legal research service known for its search functionality and sorting algorithms,...