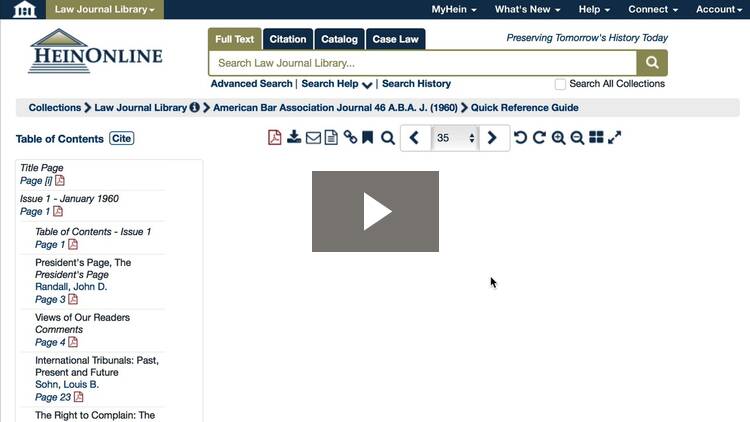 Searching by Citation
Learn how to use Citation Search to retrieve a document quickly, using its citation.
Transcript
Now that you know how to search from the welcome page, let's learn a few more ways to search. In this lesson, we'll learn how to quickly retrieve a document using its citation.
In addition to standard Bluebook citations, HeinOnline has added alternate citation forms from the Cardiff Index to Legal Abbreviations and Prince's Bieber Dictionary of Legal Abbreviations. If a document's citation format is unknown, there's also a citation format guide available to assist.
So let's try...