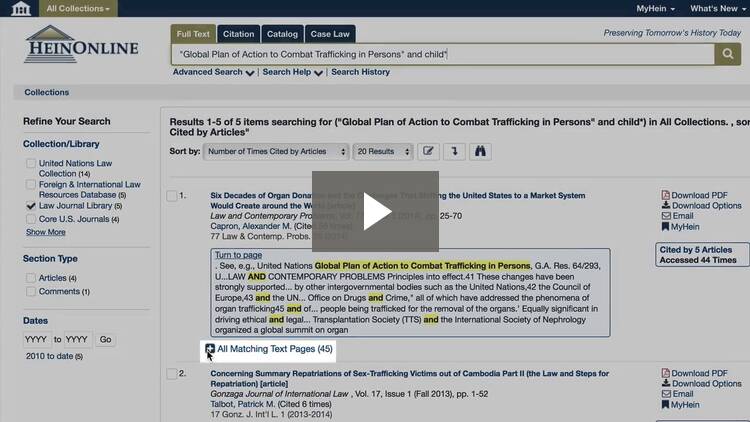 Searching from the Welcome Page
Learn how to search from the Welcome Page.
Transcript
Now that we know what's available on HeinOnline and how to log in, we're ready to search!
Perhaps the easiest way to search is from the welcome page.
Use the full-text search tab at the top of the page to search across all subscribed collections. This search includes both full text and metadata of all documents.
Click advanced search to access multiple search fields to narrow your search or preselect a date range.
Click search help to produce a list of the most commonly...