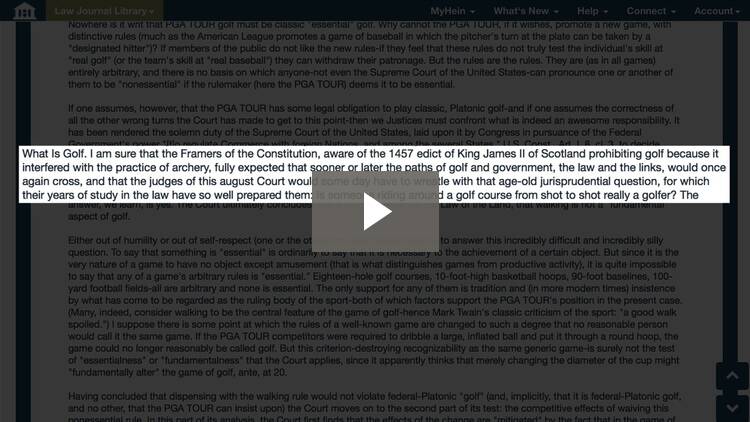 The HeinOnline-Fastcase Partnership
Learn about the features for case-law research available through HeinOnline's Partnership with Fastcase.
Transcript
In a previous lesson, we mentioned that HeinOnline has partnered with Fastcase. Fastcase is a relatively young legal research service known for favoring technological innovation over more traditional editorial content. Fastcase brings its search functionality and sorting algorithms into the mix. This partnership offers HeinOnline subscribers access to case law at the federal and state levels through Fastcase, which gives HeinOnline users access to the full text of cases without the hassle of...