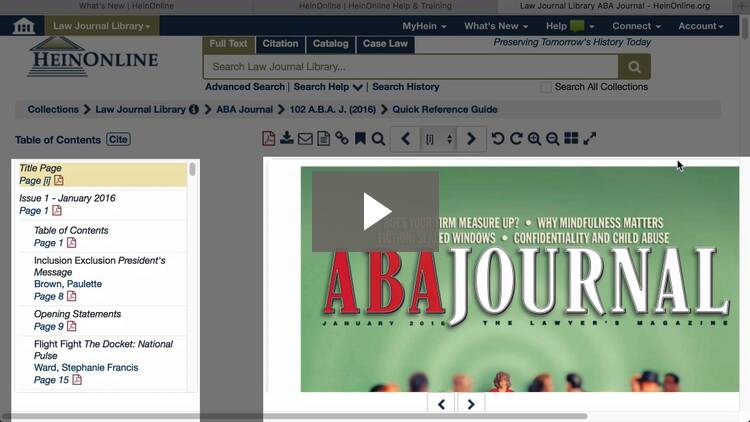 Touring the HeinOnline Interface
Learn how to use the HeinOnline interface.
Transcript
The easiest way to get comfortable with the HeinOnline interface is to play around and explore, but if you need a bit of extra help navigating the site, this lesson should give you the basics. HeinOnline uses what's known as responsive web design, so it can be viewed on any size screen. This means that the website is mobile friendly and can be used on your device's browser, but HeinOnline also offers a free app for both iOS and Android operating systems.
Let's take a tour.
As we've...