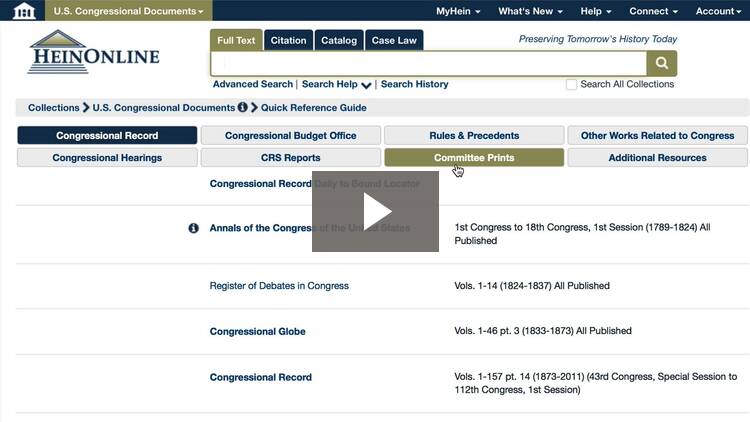 Touring the U.S. Congressional Documents Homepage
Learn about the various congressional documents that you can access through the U.S. Congressional Documents homepage.
Transcript
HeinOnline features the complete Congressional Record bound version, as well as the daily version back to 1980. HeinOnline also includes the three predecessor titles: the Annals of Congress (1789–1824), the Register of Debates (1824–1837), and the Congressional Globe (1833–1873). HeinOnline also contains other important congressional materials, including full-text access to more than 50,000 hearings from the 50th Congress to the 114th. Note that more hearings are being added all the time, so...