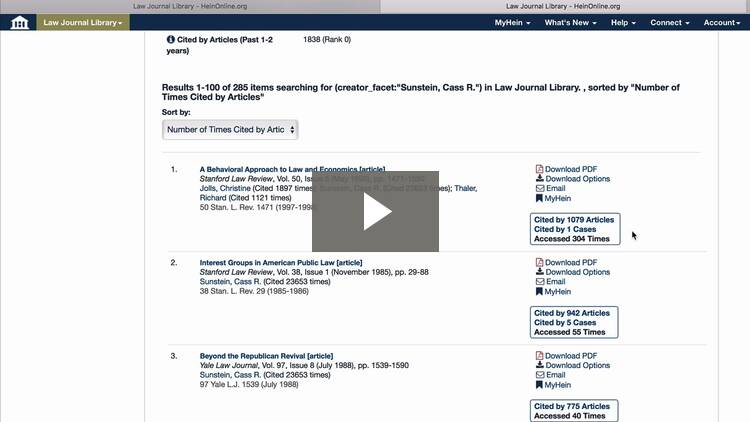 Using ScholarCheck
Learn how to use Scholar Check to view journal articles and cases that have a heavy influence on the subject being researched.
Transcript
In previous lessons, we've learned a little about HeinOnline's ScholarCheck. This is a series of tools available throughout HeinOnline that allows researchers to view the landmark journal articles and cases on their research topics. Let's use this lesson to walk through each of them!
From the welcome page, let's head over to the Law Journal Library to see how we can use ScholarCheck. Notice that users can access the most cited journals, articles, authors, and more in the "Most-Cited"...