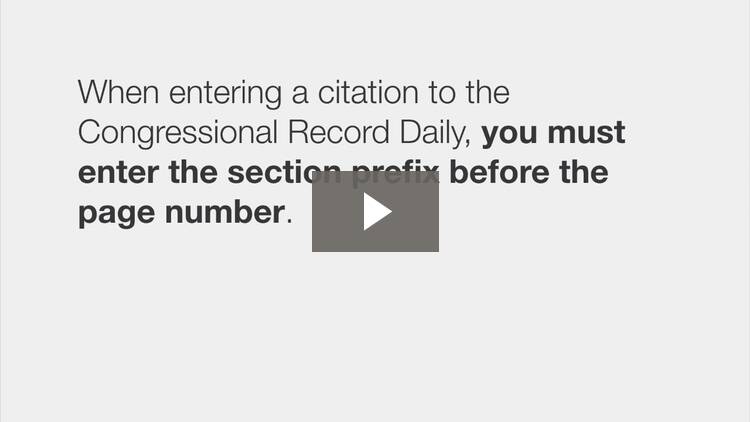 Using the Citation Navigator
Learn to use the Citation Navigator tool to locate documents within HeinOnline's collection of congressional materials.
Transcript
In our last lesson, we learned that we can browse U.S. Congressional Documents from the HeinOnline Collection homepage. In this lesson, we'll learn what you can do if you have a citation. It's quite easy actually.
We'll start on the U.S. Congressional Documents homepage. If you already have a citation, click on the Citation tab from the Collection homepage. This will display the link to HeinOnline's Citation Navigator, where you can input the volume number, select the title, and enter a...