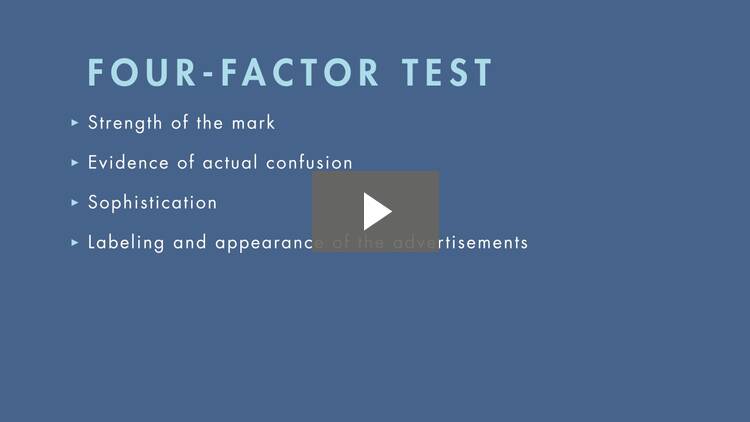 Keyword Advertising, Meta Tags, and Content Stuffing
Explore the trademark implications of modern business strategies to increase online presence, such as keyword advertising, meta-tagging, and content stuffing, as well as the four-factor test for keyword advertising infringement.
Transcript
The Internet has fundamentally changed business advertising. Companies need a web presence in order to stay relevant in the marketplace and face increasing competition from a global market. Companies constantly jockey for positions on search engine results, especially because over 95% of users click on a Google result on the first page. However, when a new company attempts to enter the market, it is almost impossible to achieve a good placement "organically" with search engines....