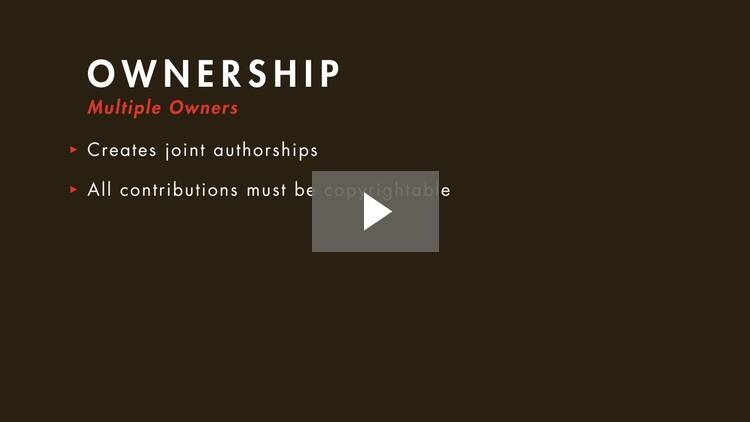 Ownership, Transfers, and Termination
Learn about the dynamic asset of copyrights and issues regarding transfer of ownership, works for hire, multiple ownership, and termination of rights.
Transcript
Copyrights are a dynamic asset that can be sold in whole or by individual exclusive rights. They can be made by one or more creative individuals for themselves or can be made pursuant to a work-for-hire contract. The Copyright Act allows these transfers to facilitate a robust market in copyrighted works, but also gives the original creator the ability to regain rights to works that they created in limited circumstances.
I. Works for Hire
When a work is made as a "work for hire," the...