From our private database of 30,500+ case briefs...
Peerless Packing Co. v. Malone & Hyde Inc.
West Virginia Supreme Court of Appeals
376 S.E.2d 161 (1988)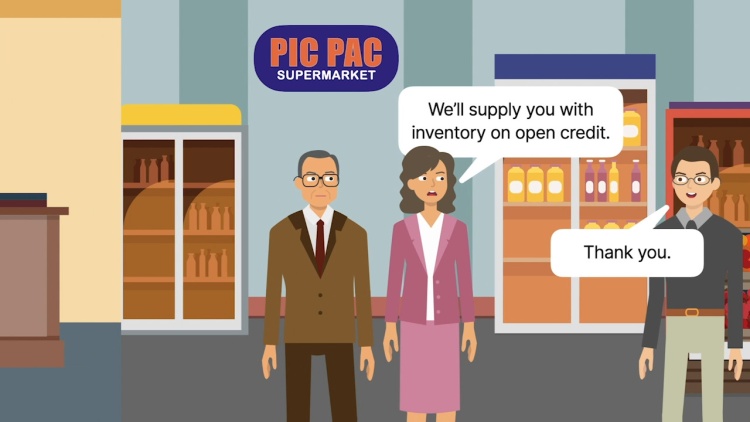 Facts
Malone & Hyde, Inc. (Malone) (defendant) entered into an agreement with John Kizer whereby Malone agreed to sublease a grocery store to Kizer and sell Kizer $200,000 in equipment and $187,000 in inventory. In return, Kizer gave Malone a promissory note in the amount of $387,000, secured by an interest in all present and after-acquired inventory. Malone perfected its interest in the collateral. Thereafter, Kizer opened the grocery store and sold the inventory supplied by Malone, as well as inventory supplied by Peerless Packing Company and eleven other wholesalers (wholesalers) (plaintiffs). The wholesalers had regularly delivered goods to Kizer on open account credit and did not obtain any purchase-money security interests (PMSIs) in the supplied inventory. Malone soon learned that Kizer's store was unsuccessful, with Kizer missing numerous rent and note payments. Kizer executed a Notice of Default and Transfer of Possession Agreement, transferring all rights in the store, equipment, and inventory to Malone. In exchange for the transfer, Malone released Kizer from all liability resulting from prior deficiencies. Malone took possession of the store and notified the wholesalers that Malone had realized its security interest without assuming liability to third parties, and would consequently not pay for any of the inventory previously delivered by the wholesalers. The wholesalers brought suit against Malone, claiming that Malone was unjustly enriched when it realized its security interest to the exclusion of the wholesalers. Malone moved for a directed verdict. The trial court granted the motion, concluding that an unjust-enrichment theory was inapplicable to any case governed by the Uniform Commercial Code (UCC). The wholesalers appealed.
Rule of Law
Issue
Holding and Reasoning

(Neely, J.)
What to do next…
Unlock this case brief with a free (no-commitment) trial membership of Quimbee.

You'll be in good company: Quimbee is one of the most widely used and trusted sites for law students, serving more than 551,000 law students since 2011. Some law schools—such as Yale, Berkeley, and Northwestern—even subscribe directly to Quimbee for all their law students.

Unlock this case brief

Read our student testimonials

Learn more about Quimbee's unique (and proven) approach to achieving great grades at law school.

Quimbee is a company hell-bent on one thing: helping you get an "A" in every course you take in law school, so you can graduate at the top of your class and get a high-paying law job. We're not just a study aid for law students; we're the study aid for law students.

Learn about our approach

Read more about Quimbee
Here's why 551,000 law students have relied on our case briefs:
Written by law professors and practitioners, not other law students. 30,500 briefs, keyed to 984 casebooks. Top-notch customer support.
The right amount of information, includes the facts, issues, rule of law, holding and reasoning, and any concurrences and dissents.
Access in your classes, works on your mobile and tablet. Massive library of related video lessons and high quality multiple-choice questions.
Easy to use, uniform format for every case brief. Written in plain English, not in legalese. Our briefs summarize and simplify; they don't just repeat the court's language.