No one can make law school easy. Quimbee makes law school doable.
We're the secret weapon 630,000+ law students have used to rock law school
Start your FREE 7-day trial. Cancel anytime.
As seen in:



Adam Massey
Liberty University School of Law
Class of 2025
Changed Everything for Me!
Like many other 1Ls, I was told "Do not use Quimbee." But a peer showed me the their short explanation videos, and I was hooked. I understand concepts better, see the legal implications more clearly, and simply love having a subscription!
for
Study Aids (Gold)
Reviewed 6 months ago
Lisa Lang
Mitchell Hamline School of Law
Class of 2025
Excellent Study Aid
This has been one of the most helpful study aids I have used, especially for understanding cases.
for
Study Aids (Gold)
Reviewed 6 months ago
Sherry Liao
Cornell Law School
Class of 2023
Rule
I like this system. I can catch the rule immediately. It help me improve my learning.
for
Study Aids (Gold)
Reviewed 7 months ago
Browse our study aids
By product
Find study aids based on the type of study aid.
See products
By subject
Find study aids based on the desired subject.
See subjects
Here's how Quimbee will help you reach the top of your law school class
The largest case briefs database. Ever.
Master your casebook readings with the world's largest searchable database of case briefs. That's 37,200+ case briefs keyed to 984 law school casebooks.
On-demand prep courses
Go from unprepared to exam-ready with unlimited access to Quimbee's online courses in 1L and upper-level subjects.
Practice questions with explanations
6,800+ multiple-choice practice questions to test your knowledge and application skills. Drafted by subject-matter experts with extensive training in authoring effective MCQs. Every question includes a detailed explanation of why the correct answer is correct and why the incorrect answers are incorrect. All application-style questions are designed to mimic Multistate Bar Examination (MBE) questions.
Issue spotters with model answers
Authored by real law professors. Every issue spotter emulates what you'd encounter on a real-world law school final or the Multistate Essay Examination. Designed to take only 30 minutes each.
Outlines and Quicklines
Use Quimbee Outlines to help study for final exams or prepare for the Multistate Bar Examination (MBE).
Flashcards
You'll have access to our library of 7,800+ flashcards, all tailored to the NCBE subject-matter outlines for the MBE and MEE. Drill through knowledge and application flashcards, rating your understanding of each card as you go.
Legal definitions
Search from 5,500+ legal definitions keyed to our case briefs. For each definition, we show you every rule of law from every case brief in our database that relates to that definition.
What law students have to say about Quimbee
"Great visual summaries of the law that supplement the casebooks. Quizzes help assess one's understanding of the concepts."
"Quimbee is user friendly, clear, and has a lovely design. Also, wonderful customer service."
"I use Quimbee all the time when I'm prepping for class. The case briefs are very helpful and the lessons are a great tool to help with synthesizing all of the material that we've been covering in my 1L classes."
"I have recommended it to other friends. The summaries are on point. They have every argument in the case and it's well worded. The videos are a great tie together of lots of cases that aren't even chronically related. The quizzes are really helpful because they don't just ask basic spit-it-back type questions. But they make you apply what you just learned. SO HELPFUL."
Quimbee is trusted by top law schools and organizations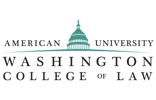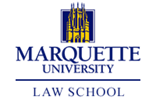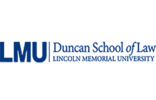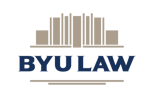 Try Quimbee for FREE