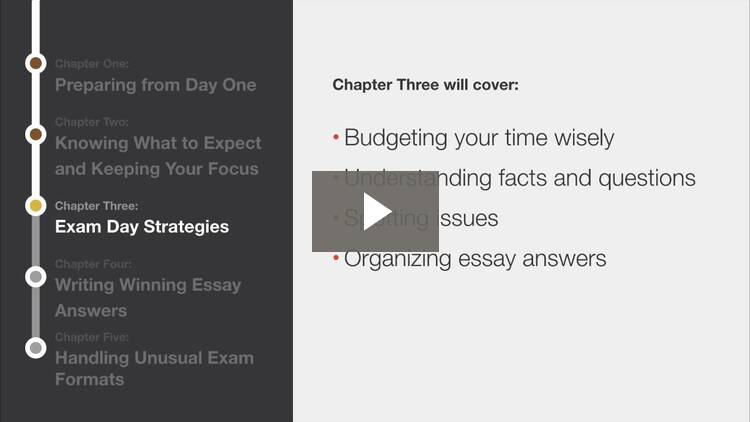 Welcome to Acing Your Law Exam
The law-exam format is unique among academic tests, and taking law exams is a skill unto itself—a skill most law students lack, especially early on. This course will equip you to bring your A+ game to the testing room and score top marks every time.
Transcript
Welcome to Acing Your Law Exam! Designed for law students at all levels, this course features 24 video lessons.
In chapter one, Preparing from Day One, you'll learn about preparing for the exam; the five traits of top law students; and how to read and brief cases, take notes, and outline. You'll also learn ways to catch up if you fall behind on your studies.
In chapter two, Knowing What to Expect and Keeping Your Focus, you'll learn about the most common law-exam formats, how grading curves...