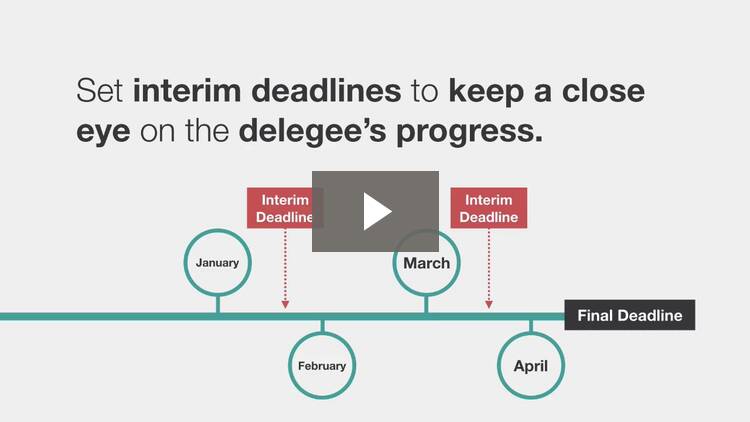 Delegation and Supervision
Learn how your decision as to the level of supervision you're going to use is an essential part of preparing to delegate, and what you need to consider before you decide.
Transcript
Delegation means decisions. As we've said, whenever you delegate, you'll need to decide what to delegate, to whom to delegate it, and what level of authority to confer. But wait—there's more. You also need to decide how to approach supervision. That's the focus of this lesson.
To a large extent, your approach to supervision will depend on how much you trust your delegee. The less you trust your delegee, the more closely you'll tend to supervise the work at each stage. The more you...