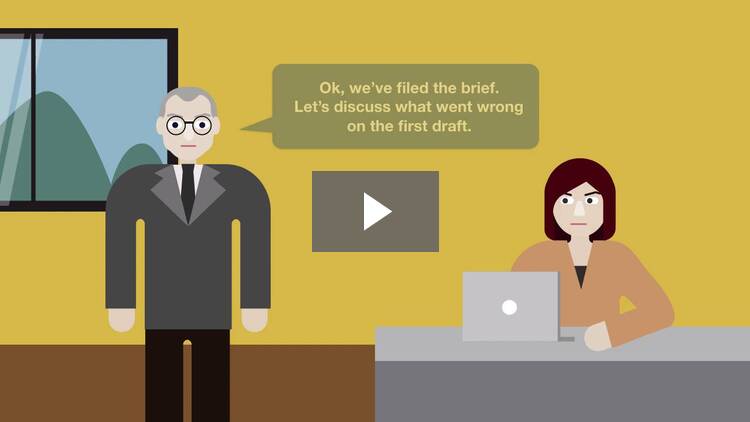 Strategies for Reviewing Work
Learn a range of strategies you can apply to review work that's submitted to you, which helps you ensure that you get the work you want without having to work round the clock to get it.
Transcript
Previously, we outlined the five essential steps to great delegation and supervision:
planning,
briefing,
monitoring,
review, and
delivery.
Our topic here is review. Always make sure you've planned, briefed, and monitored well, to leave enough time before the final deadline to thoroughly review the work. Remember, you remain accountable for any work you've delegated, so review is a crucial step.
If your delegee delivers exactly what you want, the review will be easy. More often, though, what...