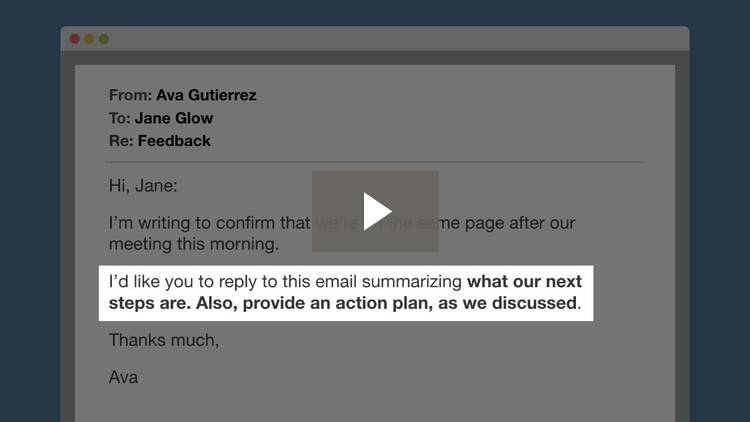 Making Feedback Work
Learn why action plans matter, along with a process to help you work with your recipients to ensure they put your feedback to work.
Transcript
No matter how effectively you deliver your feedback, for it to make a real difference, you'll also need to follow up. Following up conveys just how much you care about your people's professional development. This builds trust and increases the chance that they'll understand, accept, and act upon your feedback. In this lesson, we'll show you how to follow up effectively and make sure that your feedback is feedback that works.
Of all the feedback you give, it's the corrective feedback...