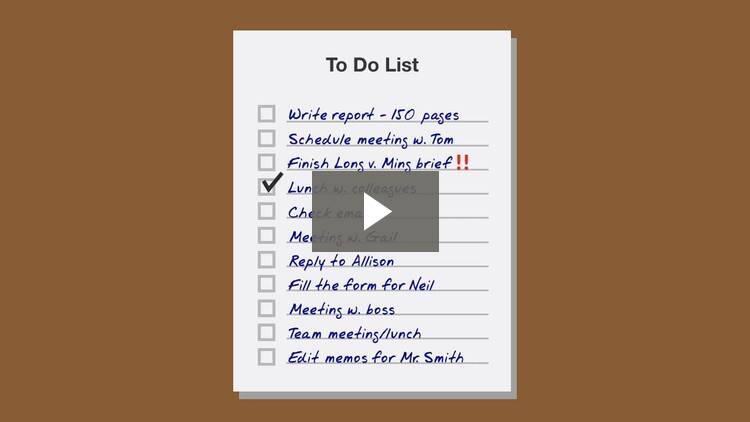 Powerful To-Do Lists
Learn why most lawyers' to-do lists don't work, and how to create to-do lists that help you to get more of your most important work done every day.
Transcript
Most lawyers make to-do lists of some kind. Unfortunately, the majority of these lists simply don't work. In fact, research indicates that 41 percent of the items on most people's to-do lists go undone, and nearly 90 percent of professionals regularly fail to complete at least one item on their to-do list.
The paradox is that to-do lists can be highly effective time and workload management tools. The problem is that most of us are doing them incorrectly. In this lesson, we'll be showing you...