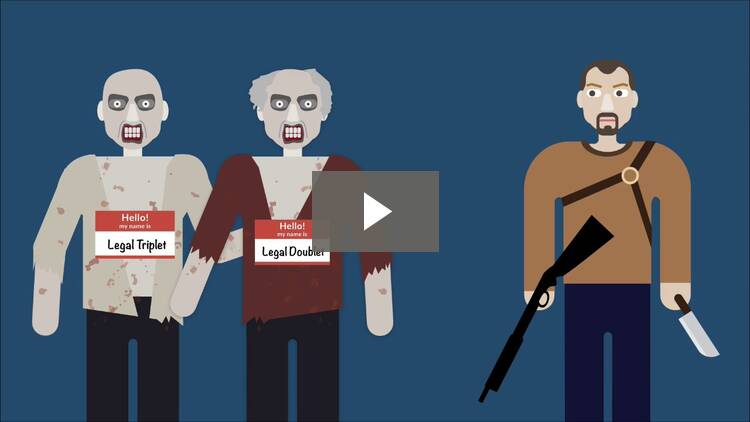 Legal Writing and the Zombie Apocalypse
The French connection and why it continues to have such an impact on modern legal writing, how Thomas Jefferson's views on legal writing are still relevant today, and what you can do to eliminate the zombie words contained in legal doublets and triplets.
Transcript
Welcome to Legal Writing and the Zombie Apocalypse! In this lesson, we'll be presenting examples on-screen, some of which won't be narrated, Please pause the video as needed to understand them.
Alright, with the context clear and the document structured and outlined, the madman and the architect have done their jobs. It's now time for the carpenter to get to work and write a document that's clear, concise, and engaging.
But the carpenter's job is a tough one. In creating a document that...