Aaron B. Cooley v. The Board of Wardens of the Port of Philadelphia
United States Supreme Court
53 U.S. (12 How.) 299 (1851)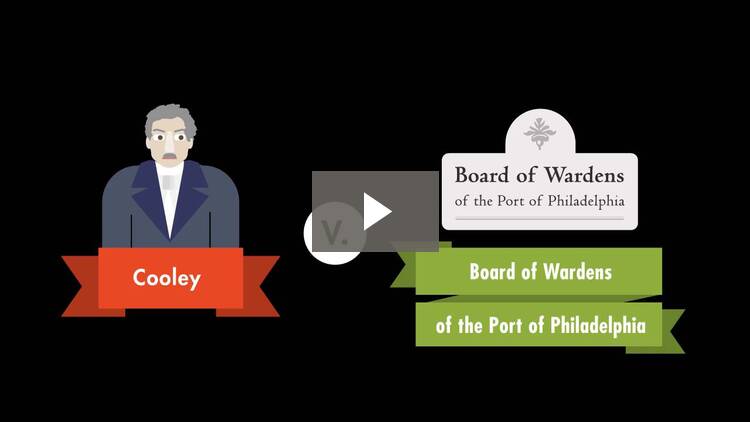 ---
Facts
Pennsylvania passed a law requiring all ships entering or leaving the Port of Philadelphia to use a local Pennsylvania captain, or to pay a fine amounting to half the fee for a local pilot that went to support retired Pennsylvania pilots. Cooley (plaintiff), a ship master who was not a Pennsylvania citizen, brought suit against the Board of Wardens of the Port of Philadelphia (defendant) to challenge the state's regulation. Cooley argued that it was unconstitutional for the state to require him to pay half the fee of using a Pennsylvania pilot when he did not require one. The Supreme Court of Pennsylvania upheld the Pennsylvania regulations, and Cooley appealed to the United States Supreme Court.
Rule of Law
Issue
Holding and Reasoning
(Curtis, J.)
The holding and reasoning section includes:
A "yes" or "no" answer to the question framed in the issue section;
A summary of the majority or plurality opinion, using the CREAC method; and
The procedural disposition (e.g. reversed and remanded, affirmed, etc.).
To access this section, start your 7-day free trial of Quimbee for Law Students.
Concurrence
(Daniel, J.)
Dissent
(McLean, J.)