Adkins v. Children's Hospital
United States Supreme Court
261 U.S. 525 (1923)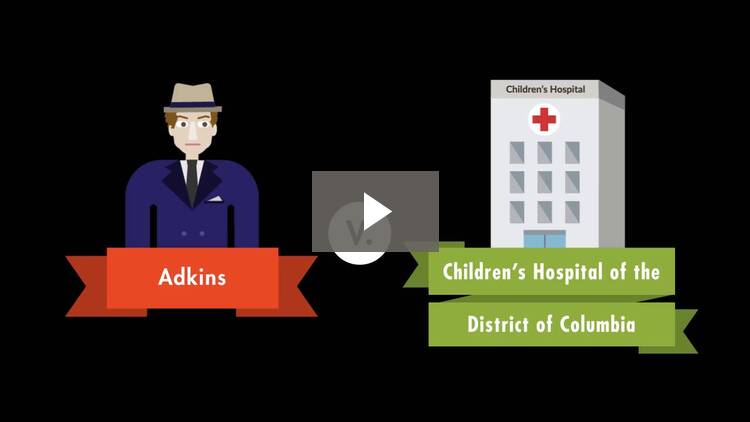 ---
Facts
In 1918, Congress passed a law providing for the fixing of minimum wages for women and children in the District of Columbia. Children's Hospital (plaintiff) employed several adult women for wages mutually agreed upon by and satisfactory to all parties. However, the wages were less than required by federal law. Children's Hospital brought suit in Federal District Court for the District of Columbia against Adkins (defendant), the federal official responsible for administering the minimum wage program, seeking to enjoin the program on the grounds that the minimum wage requirements interfered with the hospital's Fifth Amendment Due Process right to contract freely. The district court denied the injunction, but the court of appeals reversed. Adkins appealed to the United States Supreme Court.
Rule of Law
Issue
Holding and Reasoning
(Sutherland, J.)
The holding and reasoning section includes:
A "yes" or "no" answer to the question framed in the issue section;
A summary of the majority or plurality opinion, using the CREAC method; and
The procedural disposition (e.g. reversed and remanded, affirmed, etc.).
To access this section, start your 7-day free trial of Quimbee for Law Students.
Dissent
(Taft, C.J.)
Dissent
(Holmes, J.)