Ambach v. Norwick
United States Supreme Court
441 U.S. 68 (1979)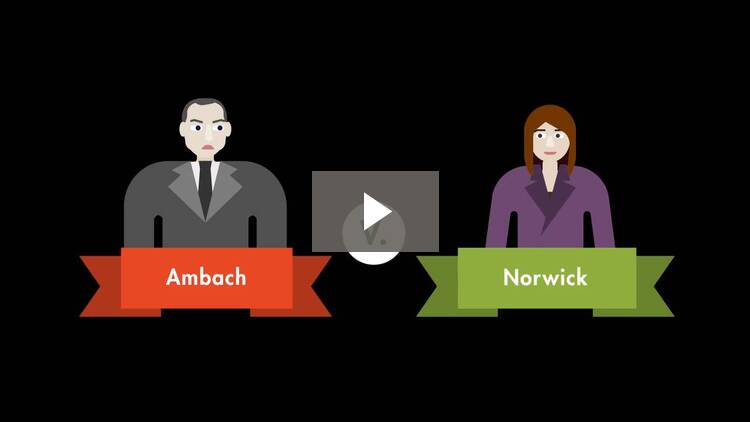 ---
Facts
Under New York Education Law § 3001(3), a person who is not a citizen of the United States may not be certified as a public school teacher, unless that person has manifested an intention to apply for citizenship. Norwick (plaintiff) was born in Scotland and was a subject of Great Britain. She had resided in the United States since 1965 and married a United States citizen. Dachinger (plaintiff) was a Finnish subject who came to the United States in 1966 and also married a United States citizen. Norwick and Dachinger met all the educational requirements New York set for certification as a public school teacher. However, Norwick and Dachinger both refused to seek citizenship despite their eligibility to do so, and as a result were denied certification as public school teachers for failure to meet the requirements of § 3001(3). Norwick and Dachinger filed suit against Ambach (defendant) in federal district court on the grounds that § 3001(3) violated the Equal Protection Clause of the Constitution. The district court held the statute was unconstitutional due to its over-breadth, and Ambach appealed to the United States Supreme Court.
Rule of Law
Issue
Holding and Reasoning
(Powell, J.)
The holding and reasoning section includes:
A "yes" or "no" answer to the question framed in the issue section;
A summary of the majority or plurality opinion, using the CREAC method; and
The procedural disposition (e.g. reversed and remanded, affirmed, etc.).
To access this section, start your 7-day free trial of Quimbee for Law Students.
Dissent
(Blackmun, J.)
What to do next…
Unlock this case brief with a free (no-commitment) trial membership of Quimbee.

You'll be in good company: Quimbee is one of the most widely used and trusted sites for law students, serving more than 97,000 law students since 2011. Some law schools—such as Yale, Vanderbilt, Berkeley, and the University of Illinois—even subscribe directly to Quimbee for all their law students. Read our student testimonials.

Learn more about Quimbee's unique (and proven) approach to achieving great grades at law school.

Quimbee is a company hell-bent on one thing: helping you get an "A" in every course you take in law school, so you can graduate at the top of your class and get a high-paying law job. We're not just a study aid for law students; we're the study aid for law students. Read more about Quimbee.
Here's why 153,000 law students have relied on our case briefs:
Written by law professors and practitioners, not other law students. 13,400 briefs, keyed to 183 casebooks. Top-notch customer support.
The right amount of information, includes the facts, issues, rule of law, holding and reasoning, and any concurrences and dissents.
Access in your classes, works on your mobile and tablet. Massive library of related video lessons and high quality multiple-choice questions.
Easy to use, uniform format for every case brief. Written in plain English, not in legalese. Our briefs summarize and simplify; they don't just repeat the court's language.