Ashcroft v. Iqbal
United States Supreme Court
556 U.S. 662 (2009)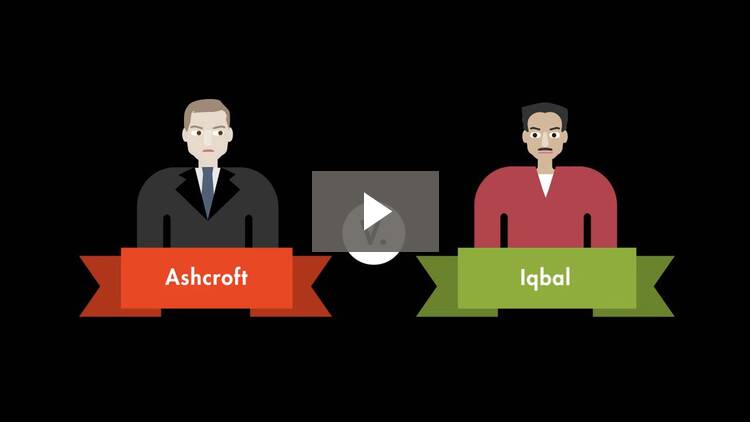 ---
Facts
Javaid Iqbal (plaintiff) was arrested and detained during the investigation of the September 11, 2001 terrorist attacks. Iqbal claimed that the conditions of the custody violated the First and Fifth Amendments to the United States Constitution and sued former United States Attorney General John Ashcroft, Federal Bureau of Investigation Director Robert Mueller, and other officials (defendants) in district court. The complaint accused Ashcroft of being the "principal architect" and Mueller of being "instrumental" in the implementation of a discriminatory policy of confining individuals in harsh conditions based solely on their "religion, race, and/or national origin." Ashcroft and Mueller claimed qualified immunity and moved to dismiss Iqbal's complaint for failure to state a claim. The district court refused to dismiss the case, and the United States Court of Appeals for the Second Circuit affirmed the ruling on interlocutory appeal. Ashcroft and Mueller petitioned the United States Supreme Court for a writ of certiorari, which was granted.
Rule of Law
Issue
Holding and Reasoning
(Kennedy, J.)
The holding and reasoning section includes:
A "yes" or "no" answer to the question framed in the issue section;
A summary of the majority or plurality opinion, using the CREAC method; and
The procedural disposition (e.g. reversed and remanded, affirmed, etc.).
To access this section, start your 7-day free trial of Quimbee for Law Students.
Dissent
(Souter, J.)
Dissent
(Breyer, J.)