From our private database of 30,900+ case briefs...
Audio Visual Artistry v. Tanzer
Tennessee Court of Appeals
403 S.W.3d 789 (2012)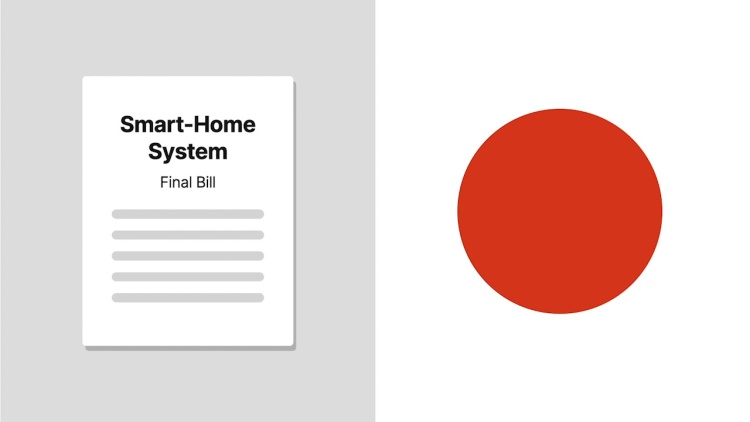 Facts
Stephen Tanzer (defendant) hired Audio Visual Artistry (AVA) (plaintiff) to install a custom "smart home" audio-visual system. The original "Systems Sale and Installation Contract" involved some $60,000 worth of equipment, installed for about $10,000. The scope changed during the project, upping the total to about $120,000. Fifteen months later, AVA was still debugging the system when lightning struck, damaging components. Tanzer fired AVA, and AVA sued to collect amounts due. Lightning struck again, shutting down the entire system. Tanzer hired another company that charged about $70,000 and counterclaimed to recover from AVA. Tanzer also brought claims under the Tennessee Consumer Protection Act (TCPA) and wanted AVA to pick up defective equipment. The trial court applied the Uniform Commercial Code (UCC) and dismissed Tanzer's TCPA claims but found that Tanzer properly rejected the main components under the UCC, entitling him to an offset. However, the court found the repair bill unreasonable, because Tanzer added upgrades not billed separately, and found AVA not responsible for damages caused by the second lightning strike. After offsets, the court awarded AVA about $25,000. Tanzer appealed, asserting that the TCPA applied.
Rule of Law
Issue
Holding and Reasoning

(Stafford, J.)
What to do next…
Unlock this case brief with a free (no-commitment) trial membership of Quimbee.

You'll be in good company: Quimbee is one of the most widely used and trusted sites for law students, serving more than 553,000 law students since 2011. Some law schools—such as Yale, Berkeley, and Northwestern—even subscribe directly to Quimbee for all their law students.

Unlock this case brief

Read our student testimonials

Learn more about Quimbee's unique (and proven) approach to achieving great grades at law school.

Quimbee is a company hell-bent on one thing: helping you get an "A" in every course you take in law school, so you can graduate at the top of your class and get a high-paying law job. We're not just a study aid for law students; we're the study aid for law students.

Learn about our approach

Read more about Quimbee
Here's why 553,000 law students have relied on our case briefs:
Written by law professors and practitioners, not other law students. 30,900 briefs, keyed to 984 casebooks. Top-notch customer support.
The right amount of information, includes the facts, issues, rule of law, holding and reasoning, and any concurrences and dissents.
Access in your classes, works on your mobile and tablet. Massive library of related video lessons and high quality multiple-choice questions.
Easy to use, uniform format for every case brief. Written in plain English, not in legalese. Our briefs summarize and simplify; they don't just repeat the court's language.