Brown v. Board of Education (Brown I)
United States Supreme Court
347 U.S. 483 (1954)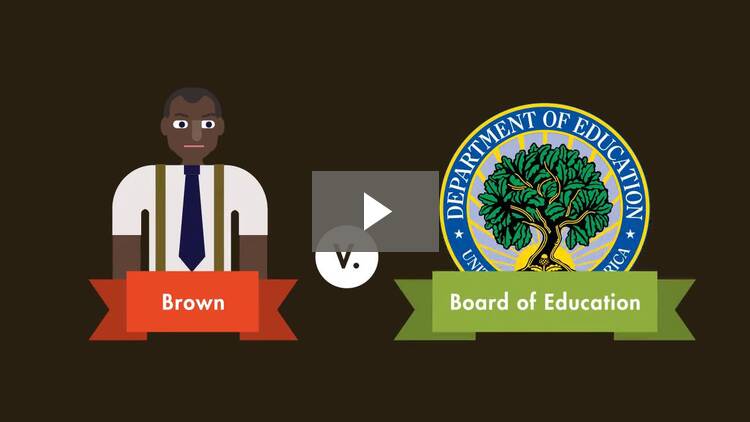 ---
Facts
The present case represented a consolidation of cases from Kansas, South Carolina, Virginia, and Delaware. In each state, African American minors sought the aid of their state courts in gaining admission to public schools on a non-segregated basis. In all instances, Brown and other minor African American children (plaintiffs) had been denied admission to public schools attended by white children under laws requiring or permitting segregation according to race. They alleged that this segregation deprived them of Equal Protection of the laws under the Fourteenth Amendment. In 1951, Brown first filed suit against the Board of Education for Topeka, Kansas (defendant) in federal district court. The district court ruled in favor of the Board of Education, citing Plessy v. Ferguson, 163 U.S. 507 (1896), as guidance. The United States Supreme Court granted certiorari.
Rule of Law
Issue
Holding and Reasoning
(Warren, C.J.)
The holding and reasoning section includes:
A "yes" or "no" answer to the question framed in the issue section;
A summary of the majority or plurality opinion, using the CREAC method; and
The procedural disposition (e.g. reversed and remanded, affirmed, etc.).
To access this section, start your 7-day free trial of Quimbee for Law Students.