Burger King Corp. v. Rudzewicz
United States Supreme Court
471 U.S. 462 (1985)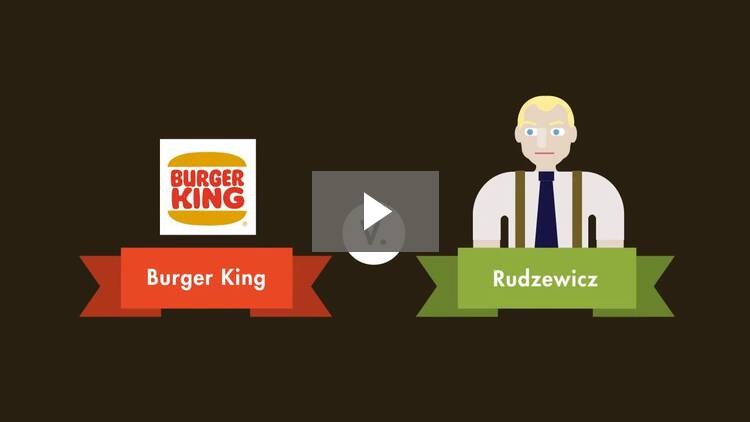 ---
Facts
Brian MacShara and John Rudzewicz (defendants) jointly applied for a Burger King franchise in Detroit. MacShara and Rudzewicz negotiated the deal with Burger King Corp.'s (plaintiff) Michigan's district office and the Miami headquarters. The two men were granted a franchise, and MacShara attended a management course on how to run a Burger King in Miami. Rudzewicz purchased $165,000 in restaurant equipment from Burger King corporate division in Miami. Under the franchise agreement, MacShara and Rudzewicz were to remit franchise fees and royalties to Burger King Corp. in Miami. MacShara and John Rudzewicz were unable to make these payments due to low finances. Burger King Corp. sued them for breach of contract in federal district court in Florida. Burger King claimed that federal court was appropriate under diversity and trademark jurisdiction. MacShara and Rudzewicz claimed that the court did not have personal jurisdiction over them. The court rejected their objection and awarded Burger King damages and injunctive relief. The court of appeals reversed the judgment, concluding that the district court did not have personal jurisdiction. The United States Supreme Court granted certiorari.
Rule of Law
Issue
Holding and Reasoning
(Brennan, J.)
The holding and reasoning section includes:
A "yes" or "no" answer to the question framed in the issue section;
A summary of the majority or plurality opinion, using the CREAC method; and
The procedural disposition (e.g. reversed and remanded, affirmed, etc.).
To access this section, start your 7-day free trial of Quimbee for Law Students.
Dissent
(Stevens, J.)