From our private database of 32,100+ case briefs...
Burke v. Schaffner
Ohio Court of Appeals
683 N.E.2d 861 (1996)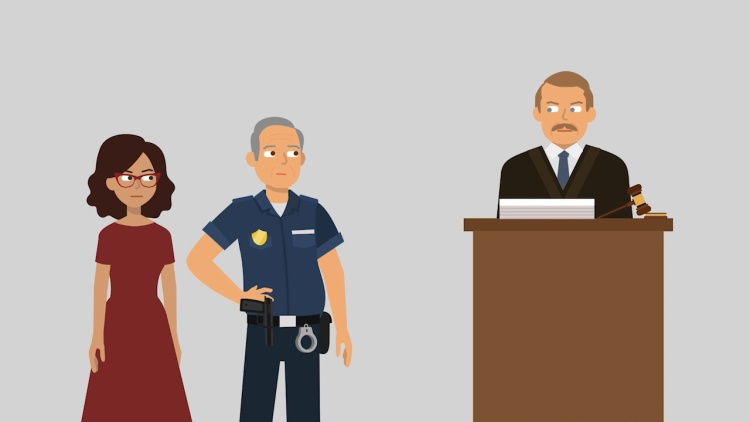 Facts
In the aftermath of a party held for officers at a police precinct, Malone was seated in the driver's seat of his running, but stationary, pickup truck in the parking lot. Schaffner (defendant) was seated in the passenger seat, alongside Malone. As Schaffner moved over on the truck's front seat to make room for other passengers getting in, the accelerator was depressed hard. The truck jerked and quickly accelerated, striking Burke (plaintiff) and pinning him between the truck and a parked car. Burke and his wife, Tammy, filed suit against Schaffner to recover damages for the serious injuries he sustained. Prior to filing the complaint, the Burkes settled with Malone. Therefore, Malone was not a named party in the Burkes' lawsuit. Schaffner's counsel filed a motion for summary judgment, claiming that Schaffner had denied in an affidavit touching the accelerator with her foot. The trial court denied the motion and held that there existed a genuine issue of material fact as to who hit the accelerator. The court noted that Malone similarly denied touching the accelerator in a deposition and instead placed blame on Schaffner. At trial, the defense rested its case without calling any witnesses to testify, including Schaffner. Thereafter, counsel for Burke unsuccessfully tried to reopen the case in order to call Schaffner as a rebuttal witness. The jury held for Schaffner. The Burkes appealed.
Rule of Law
Issue
Holding and Reasoning

(Tyack, J.)
What to do next…
Unlock this case brief with a free (no-commitment) trial membership of Quimbee.

You'll be in good company: Quimbee is one of the most widely used and trusted sites for law students, serving more than 583,000 law students since 2011. Some law schools—such as Yale, Berkeley, and Northwestern—even subscribe directly to Quimbee for all their law students.

Unlock this case brief

Read our student testimonials

Learn more about Quimbee's unique (and proven) approach to achieving great grades at law school.

Quimbee is a company hell-bent on one thing: helping you get an "A" in every course you take in law school, so you can graduate at the top of your class and get a high-paying law job. We're not just a study aid for law students; we're the study aid for law students.

Learn about our approach

Read more about Quimbee
Here's why 583,000 law students have relied on our case briefs:
Written by law professors and practitioners, not other law students. 32,100 briefs, keyed to 984 casebooks. Top-notch customer support.
The right amount of information, includes the facts, issues, rule of law, holding and reasoning, and any concurrences and dissents.
Access in your classes, works on your mobile and tablet. Massive library of related video lessons and high quality multiple-choice questions.
Easy to use, uniform format for every case brief. Written in plain English, not in legalese. Our briefs summarize and simplify; they don't just repeat the court's language.