From our private database of 26,900+ case briefs...
Coble v. City of White House
United States Court of Appeals for the Sixth Circuit
634 F.3d 865 (6th Cir. 2011)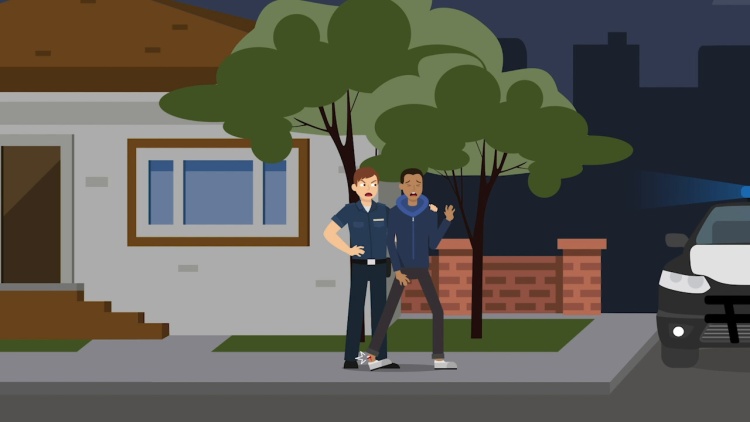 Facts
On April 6, 2007, Officer Curtis Carney, Jr. (defendant) observed Jerry T. Coble (plaintiff) crossing the fog line on a highway several times and ordered Coble to stop. After Coble refused to cooperate, Carney struggled with Coble and handcuffed him with the assistance of Officer Scott Bilbrey (defendant), fracturing Coble's ankle in the process. According to Coble, his ankle was visibly broken, yet Carney made Coble walk on his fractured foot. Coble testified that he was screaming and calling Carney names, and that Carney eventually stopped and dropped Coble face-first on the ground. In contrast, Carney testified that, after handcuffing Coble, he walked with Coble to his car until Coble said his leg was broken. Carney testified that once he saw Coble's leg was broken, he had Coble sit down. Coble subsequently brought suit against the defendants alleging excessive force, among other causes of action. Upon a motion for summary judgment brought by defendants, the district court rejected Coble's version of events because it was contradicted by an audio recording captured by a microphone worn by Carney that night. Finding that Coble's testimony failed to raise a genuine issue of fact, the district court granted summary judgment in favor of Carney.
Rule of Law
Issue
Holding and Reasoning

(Bell, J.)
What to do next…
Unlock this case brief with a free (no-commitment) trial membership of Quimbee.

You'll be in good company: Quimbee is one of the most widely used and trusted sites for law students, serving more than 541,000 law students since 2011. Some law schools—such as Yale, Berkeley, and Northwestern—even subscribe directly to Quimbee for all their law students.

Unlock this case brief

Read our student testimonials

Learn more about Quimbee's unique (and proven) approach to achieving great grades at law school.

Quimbee is a company hell-bent on one thing: helping you get an "A" in every course you take in law school, so you can graduate at the top of your class and get a high-paying law job. We're not just a study aid for law students; we're the study aid for law students.

Learn about our approach

Read more about Quimbee
Here's why 541,000 law students have relied on our case briefs:
Written by law professors and practitioners, not other law students. 26,900 briefs, keyed to 983 casebooks. Top-notch customer support.
The right amount of information, includes the facts, issues, rule of law, holding and reasoning, and any concurrences and dissents.
Access in your classes, works on your mobile and tablet. Massive library of related video lessons and high quality multiple-choice questions.
Easy to use, uniform format for every case brief. Written in plain English, not in legalese. Our briefs summarize and simplify; they don't just repeat the court's language.