From our private database of 32,100+ case briefs...
Consolidated Rail Corp. v. Gottshall
United States Supreme Court
512 U.S. 532, 114 S.Ct. 2396, 129 L.Ed.2d 427 (1994)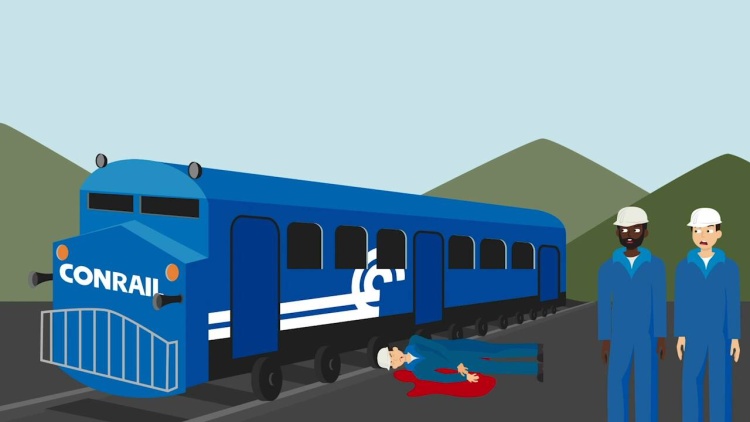 Facts
James Gottshall (plaintiff) sued his employer, Consolidated Rail Corporation (Conrail) (defendant), under the Federal Employers' Liability Act (FELA) after Gottshall developed severe depression and post-traumatic stress disorder following an episode in which a coworker died of a heart attack. The district court granted Conrail's motion for summary judgment, but the United States Court of Appeals for the Third Circuit reversed on the ground that genuine issues of material fact existed regarding the foreseeability of Gottshall's injury and the unreasonableness of Conrail's conduct. In a separate matter, Alan Carlisle (plaintiff) sued Conrail under FELA after suffering from a nervous breakdown and depression following a period in which Carlisle was subjected to long working hours in a stressful environment. A jury found in Carlisle's favor. On appeal, the Third Circuit affirmed, concluding that Carlisle's injury was genuine and foreseeable and that Conrail's stressful work environment constituted a breach of its duty to maintain a safe workplace. Conrail petitioned the Supreme Court for certiorari regarding both decisions of the Third Circuit.
Rule of Law
Issue
Holding and Reasoning

(Thomas, J.)
Concurrence
(Souter, J.)
Dissent
(Ginsburg, J.)
What to do next…
Unlock this case brief with a free (no-commitment) trial membership of Quimbee.

You'll be in good company: Quimbee is one of the most widely used and trusted sites for law students, serving more than 583,000 law students since 2011. Some law schools—such as Yale, Berkeley, and Northwestern—even subscribe directly to Quimbee for all their law students.

Unlock this case brief

Read our student testimonials

Learn more about Quimbee's unique (and proven) approach to achieving great grades at law school.

Quimbee is a company hell-bent on one thing: helping you get an "A" in every course you take in law school, so you can graduate at the top of your class and get a high-paying law job. We're not just a study aid for law students; we're the study aid for law students.

Learn about our approach

Read more about Quimbee
Here's why 583,000 law students have relied on our case briefs:
Written by law professors and practitioners, not other law students. 32,100 briefs, keyed to 984 casebooks. Top-notch customer support.
The right amount of information, includes the facts, issues, rule of law, holding and reasoning, and any concurrences and dissents.
Access in your classes, works on your mobile and tablet. Massive library of related video lessons and high quality multiple-choice questions.
Easy to use, uniform format for every case brief. Written in plain English, not in legalese. Our briefs summarize and simplify; they don't just repeat the court's language.