From our private database of 22,300+ case briefs...
Cooper v. Harris
United States Supreme Court
137 S.Ct. 1455, 197 L.Ed.2d 837 (2017)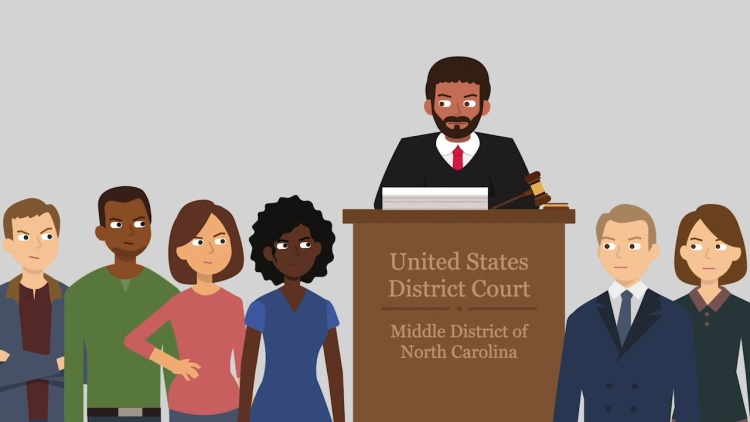 Facts
This case involves North Carolina's (defendant) redrawing of two congressional voting districts. The 2010 Census showed that District 1 was underpopulated. North Carolina redrew District 1, taking most of the district's new voters from the predominantly black neighborhoods of Durham. North Carolina sought to ensure that African Americans made up a majority of the voting population in District 1. The redrawing increased the district's black voting-age population (BVAP) from 48.6 percent to 52.7 percent. However, in the 20 years prior to the redrawing of District 1, the district had been "an extraordinarily safe district for African-American preferred candidates." The Census did not show a population change in District 12, but North Carolina nevertheless remapped the district to increase the BVAP from 43.8 percent to 50.7 percent. North Carolina argued that its District 12 restructuring was completed not for racial reasons but for political reasons, to gain a political advantage for Republicans by putting more Democrats in a district that already voted Democrat. This is despite public statements during the restructuring that racial considerations were behind the remapping. Harris (plaintiff) sued North Carolina, alleging that the redistricting violated the Equal Protection Clause of the Fourteenth Amendment. The district court ruled in favor of Harris, invalidating the redistricting. The United States Supreme Court granted certiorari.
Rule of Law
Issue
Holding and Reasoning

(Kagan, J.)
Concurrence
(Thomas, J.)
Concurrence/Dissent
(Alito, J.)
What to do next…
Unlock this case brief with a free (no-commitment) trial membership of Quimbee.

You'll be in good company: Quimbee is one of the most widely used and trusted sites for law students, serving more than 519,000 law students since 2011. Some law schools—such as Yale, Berkeley, and Northwestern—even subscribe directly to Quimbee for all their law students.

Unlock this case brief

Read our student testimonials

Learn more about Quimbee's unique (and proven) approach to achieving great grades at law school.

Quimbee is a company hell-bent on one thing: helping you get an "A" in every course you take in law school, so you can graduate at the top of your class and get a high-paying law job. We're not just a study aid for law students; we're the study aid for law students.

Learn about our approach

Read more about Quimbee
Here's why 519,000 law students have relied on our case briefs:
Written by law professors and practitioners, not other law students. 22,300 briefs, keyed to 984 casebooks. Top-notch customer support.
The right amount of information, includes the facts, issues, rule of law, holding and reasoning, and any concurrences and dissents.
Access in your classes, works on your mobile and tablet. Massive library of related video lessons and high quality multiple-choice questions.
Easy to use, uniform format for every case brief. Written in plain English, not in legalese. Our briefs summarize and simplify; they don't just repeat the court's language.