From our private database of 30,500+ case briefs...
Cosden Oil & Chemical Co. v. Karl O. Helm Aktiengesellschaft
United States Court of Appeals for the Fifth Circuit
736 F.2d 1064 (1984)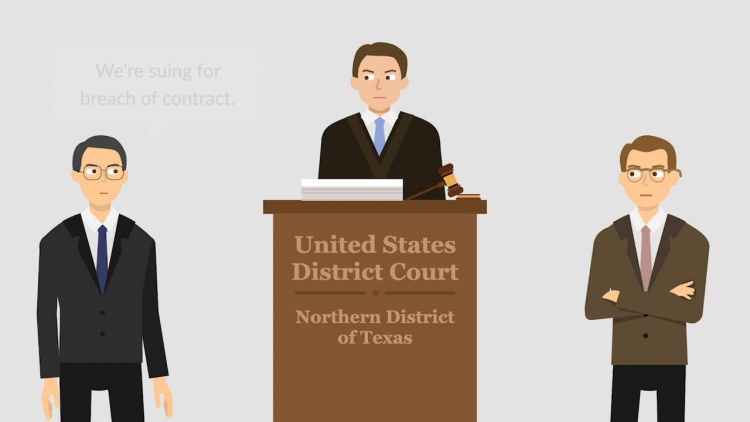 Facts
Anticipating increases in the market price for polystyrene, Karl O. Helm Aktiengesellschaft and its wholly owned subsidiary Helm Houston (Helm) (defendants), agreed to purchase polystyrene from Cosden Oil & Chemical Company (Cosden) (plaintiff) in four orders. Cosden notified Helm, after a delivery in January in partial fulfillment of the first order, that the remaining portion would be delayed. A short time later, Cosden cancelled the remaining portion of the first order as well as the remaining three orders because two of Cosden's plants were down and it lacked the product to complete the remaining orders. Since Helm had not paid for the January delivery, Cosden sued to collect payment for the product that had been delivered. Helm counterclaimed for damages arising from Cosden's cancellation. During the time following Cosden's cancellation, the market price for polystyrene continued to climb. The district court determined Helm's damages to be $628,676, the difference between the contract price and the market price a commercially reasonable time after Cosden's repudiation of the contract. Cosden was awarded $355,950 as an offset for the polystyrene that had been delivered. Both parties challenged the district court's calculation of damages for anticipatory repudiation on appeal.
Rule of Law
Issue
Holding and Reasoning

(Reavley, J.)
What to do next…
Unlock this case brief with a free (no-commitment) trial membership of Quimbee.

You'll be in good company: Quimbee is one of the most widely used and trusted sites for law students, serving more than 551,000 law students since 2011. Some law schools—such as Yale, Berkeley, and Northwestern—even subscribe directly to Quimbee for all their law students.

Unlock this case brief

Read our student testimonials

Learn more about Quimbee's unique (and proven) approach to achieving great grades at law school.

Quimbee is a company hell-bent on one thing: helping you get an "A" in every course you take in law school, so you can graduate at the top of your class and get a high-paying law job. We're not just a study aid for law students; we're the study aid for law students.

Learn about our approach

Read more about Quimbee
Here's why 551,000 law students have relied on our case briefs:
Written by law professors and practitioners, not other law students. 30,500 briefs, keyed to 984 casebooks. Top-notch customer support.
The right amount of information, includes the facts, issues, rule of law, holding and reasoning, and any concurrences and dissents.
Access in your classes, works on your mobile and tablet. Massive library of related video lessons and high quality multiple-choice questions.
Easy to use, uniform format for every case brief. Written in plain English, not in legalese. Our briefs summarize and simplify; they don't just repeat the court's language.