From our private database of 32,200+ case briefs...
Devenpeck v. Alford
United States Supreme Court
543 U.S. 146 (2004)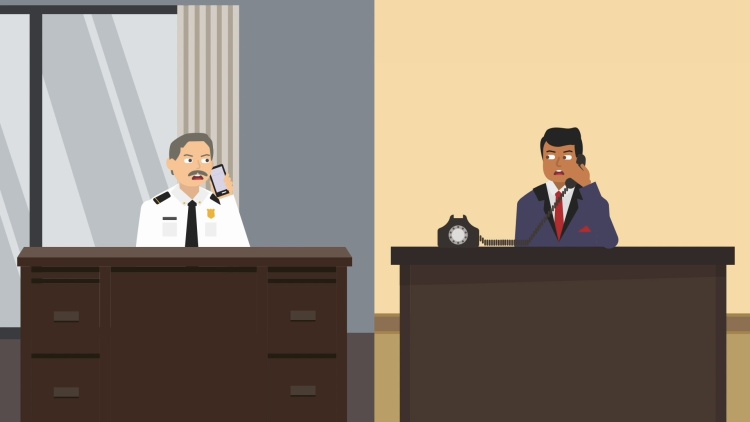 Facts
On November 22, 1997, Alford (defendant) pulled his car off to the side of the road to help some stranded motorists. As he did so, he activated his "wig-wag" headlights, which flash the left and right alternately. Officer Haner noticed the stranded motorist and stopped to help. As he did so, Alford drove away. The motorists asked if Alford was a "cop," because he had given them that impression. Concerned that Alford was trying to impersonate a police officer, Haner radioed Devenpeck and set off in pursuit. Haner pulled Alford over and noticed that Alford was listening to a police radio station and had handcuffs and a hand-held police scanner. Devenpeck arrived shortly thereafter, and while asking Alford questions, noticed that Alford was recording the conversations with the officers. At this point, Devenpeck arrested Alford for violating the Washington Privacy Act. Alford protested that his recording the conversations was legal under a state court-of-appeals decision. Having read the language of the Privacy Act, but unable to confirm with a prosecutor that the arrest was lawful, Devenpeck had Haner take Alford to jail. A subsequent conversation with a prosecutor confirmed for Devenpeck that many possible criminal charges were possible and that there was "clearly probable cause" to arrest Alford. At booking Haner charged Alford with violating the Privacy Act (and for using the headlights). The state trial court dismissed both charges. In federal district court Alford asserted a federal cause of action against petitioners and a state cause of action for unlawful arrest and imprisonment, both charges being based on the fact that his recording of the petitioners' conversations was not a crime because of the state court-of-appeals decision. The jury returned a verdict for Haney and Devenpeck. The United States Court of Appeals for the Ninth Circuit reversed, rejecting petitioners' claim that probable cause existed to arrest Alford for the offenses of impersonating and obstructing an officer, because those offenses were not "closely related" to the offense for which Devenpeck arrested Alford (i.e., recording the conversations). The United States Supreme Court granted certiorari.
Rule of Law
Issue
Holding and Reasoning

(Scalia, J.)
What to do next…
Unlock this case brief with a free (no-commitment) trial membership of Quimbee.

You'll be in good company: Quimbee is one of the most widely used and trusted sites for law students, serving more than 585,000 law students since 2011. Some law schools—such as Yale, Berkeley, and Northwestern—even subscribe directly to Quimbee for all their law students.

Unlock this case brief

Read our student testimonials

Learn more about Quimbee's unique (and proven) approach to achieving great grades at law school.

Quimbee is a company hell-bent on one thing: helping you get an "A" in every course you take in law school, so you can graduate at the top of your class and get a high-paying law job. We're not just a study aid for law students; we're the study aid for law students.

Learn about our approach

Read more about Quimbee
Here's why 585,000 law students have relied on our case briefs:
Written by law professors and practitioners, not other law students. 32,200 briefs, keyed to 984 casebooks. Top-notch customer support.
The right amount of information, includes the facts, issues, rule of law, holding and reasoning, and any concurrences and dissents.
Access in your classes, works on your mobile and tablet. Massive library of related video lessons and high quality multiple-choice questions.
Easy to use, uniform format for every case brief. Written in plain English, not in legalese. Our briefs summarize and simplify; they don't just repeat the court's language.