From our private database of 32,200+ case briefs...
DeWeerth v. Baldinger
United States Court of Appeals for the Second Circuit
836 F.2d 103 (1987)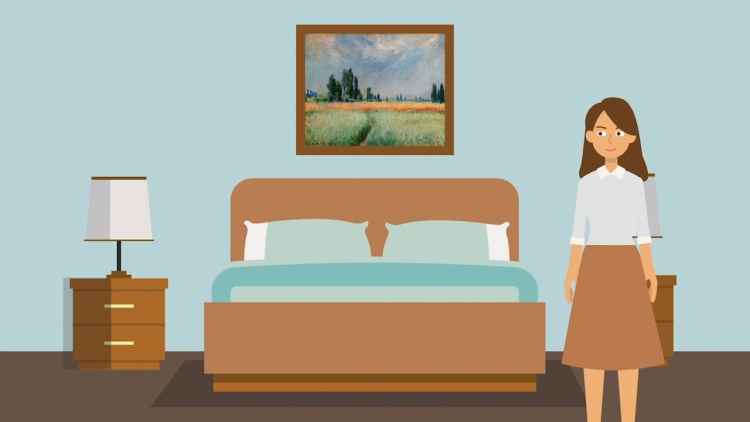 Facts
Gerda Dorothea DeWeerth (plaintiff) is a German citizen and the original owner of a painting by Claude Monet valued at over $500,000. The painting was stolen from her sister's home in 1945 where it was sent to keep it safe during World War II. After DeWeerth discovered that the painting had been stolen, she wrote letters to an attorney, an art history professor, and the West German federal bureau of investigation over the course of three years requesting their assistance in locating the missing painting. None were able to assist and there is no evidence that DeWeerth followed up with any of these parties. In 1957, Edith Marks Baldinger (defendant) purchased the stolen painting from an art gallery in New York City. She did so in good faith and without any knowledge that it was stolen. Baldinger displayed the painting primarily in her home for twenty-six years. In 1982, DeWeerth's nephew discovered that the art gallery had sold the stolen painting. He relayed this information to his aunt, who eventually sued Baldinger in the United States District Court for the Southern District of New York seeking to recover the painting. There, the judge made a decision on the record and ordered Baldinger to return the painting to DeWeerth. The court also found that DeWeerth had exercised reasonable diligence in locating the painting. Baldinger appealed to the United States Court of Appeals for the Second Circuit.
Rule of Law
Issue
Holding and Reasoning

(Newman, J.)
What to do next…
Unlock this case brief with a free (no-commitment) trial membership of Quimbee.

You'll be in good company: Quimbee is one of the most widely used and trusted sites for law students, serving more than 585,000 law students since 2011. Some law schools—such as Yale, Berkeley, and Northwestern—even subscribe directly to Quimbee for all their law students.

Unlock this case brief

Read our student testimonials

Learn more about Quimbee's unique (and proven) approach to achieving great grades at law school.

Quimbee is a company hell-bent on one thing: helping you get an "A" in every course you take in law school, so you can graduate at the top of your class and get a high-paying law job. We're not just a study aid for law students; we're the study aid for law students.

Learn about our approach

Read more about Quimbee
Here's why 585,000 law students have relied on our case briefs:
Written by law professors and practitioners, not other law students. 32,200 briefs, keyed to 984 casebooks. Top-notch customer support.
The right amount of information, includes the facts, issues, rule of law, holding and reasoning, and any concurrences and dissents.
Access in your classes, works on your mobile and tablet. Massive library of related video lessons and high quality multiple-choice questions.
Easy to use, uniform format for every case brief. Written in plain English, not in legalese. Our briefs summarize and simplify; they don't just repeat the court's language.