District of Columbia v. Heller
United States Supreme Court
554 U.S. 570 (2008)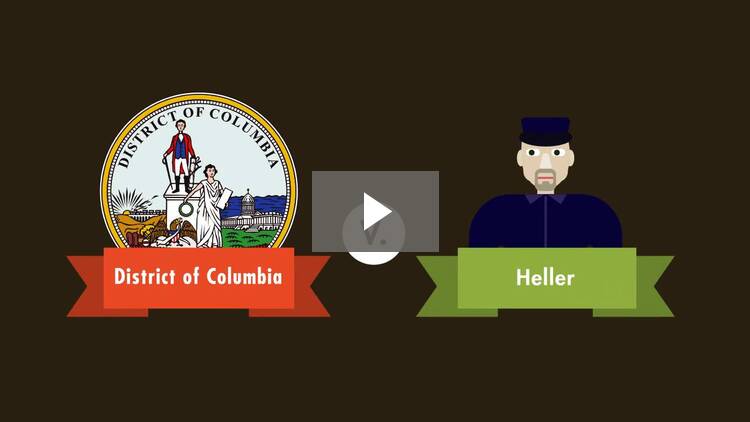 ---
Facts
Dick Heller (plaintiff), a Washington, D.C. special police officer, applied for a registration certificate from the city of Washington, D.C. for a handgun he wished to keep at home. A Washington, D.C. statute prohibited possessing a handgun in the home without a license, and it also required any lawful handgun kept in the home to be rendered inoperable through use of a trigger-lock. The District of Columbia (defendant) denied Heller's application for a registration certificate based on its law. Heller then filed a lawsuit in federal district court for the District of Columbia arguing that the city's bar on the registration of handguns, its prohibition on guns in the home without a license, and its requirement of trigger-locks for lawful guns in the home all violated the Second Amendment. The district court dismissed Heller's complaint, but the Court of Appeals for the District of Columbia Circuit reversed on the grounds that the Second Amendment grants an individual the right to bear arms. The United States Supreme Court granted certiorari.
Rule of Law
Issue
Holding and Reasoning
(Scalia, J.)
The holding and reasoning section includes:
A "yes" or "no" answer to the question framed in the issue section;
A summary of the majority or plurality opinion, using the CREAC method; and
The procedural disposition (e.g. reversed and remanded, affirmed, etc.).
To access this section, start your 7-day free trial of Quimbee for Law Students.
Dissent
(Breyer, J.)
Dissent
(Stevens, J.)