From our private database of 22,300+ case briefs...
Doe v. Great Expectations
Civil Court of the City of New York, New York County
809 N.Y.S.2d 819 (2005)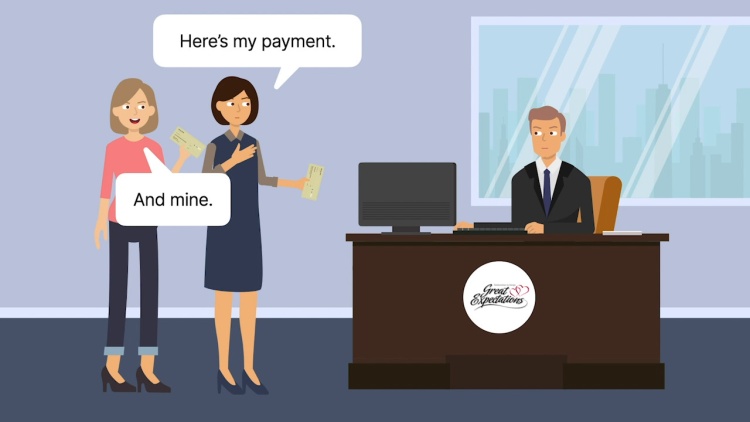 Facts
Doe and Roe (Does) (plaintiffs) entered into contracts with Great Expectations (Expectations) (defendants). The services to be provided by Expectations under the contracts included posting clients' video and profile on an internet web site where other clients of Expectations would have the opportunity to look at them. A client could then contact another client on the site for the purposes of social interaction and dating. The Does paid Expectations $1,000 and $3,790, respectively, received no social referrals from Expectations and met only one person through the information on the website. The Does commenced this action in the New York City Civil Court for New York County (Civil Court) pursuant to New York's Dating Services Law. Under the Dating Services Law, a dating service that did not guarantee a minimum number of social referrals per month could charge a maximum fee of $25.By the time the Does sought relief, one of the contracts had expired, but the other remained in effect. The questions before the court were whether the statute applied to Expectations' internet-based dating service and if so, whether violation of the statute entitled the Does to cancelation of the unexpired contract and full restitution of the amounts they paid to Expectations, including the $25 that could have been lawfully charged under the statute.
Rule of Law
Issue
Holding and Reasoning

(Lebedeff, J.)
What to do next…
Unlock this case brief with a free (no-commitment) trial membership of Quimbee.

You'll be in good company: Quimbee is one of the most widely used and trusted sites for law students, serving more than 516,000 law students since 2011. Some law schools—such as Yale, Berkeley, and Northwestern—even subscribe directly to Quimbee for all their law students.

Unlock this case brief

Read our student testimonials

Learn more about Quimbee's unique (and proven) approach to achieving great grades at law school.

Quimbee is a company hell-bent on one thing: helping you get an "A" in every course you take in law school, so you can graduate at the top of your class and get a high-paying law job. We're not just a study aid for law students; we're the study aid for law students.

Learn about our approach

Read more about Quimbee
Here's why 516,000 law students have relied on our case briefs:
Written by law professors and practitioners, not other law students. 22,300 briefs, keyed to 984 casebooks. Top-notch customer support.
The right amount of information, includes the facts, issues, rule of law, holding and reasoning, and any concurrences and dissents.
Access in your classes, works on your mobile and tablet. Massive library of related video lessons and high quality multiple-choice questions.
Easy to use, uniform format for every case brief. Written in plain English, not in legalese. Our briefs summarize and simplify; they don't just repeat the court's language.