From our private database of 22,300+ case briefs...
Doran v. Petroleum Management Corp.
United States Court of Appeals for the Fifth Circuit
545 F.2d 893 (5th Cir. 1977)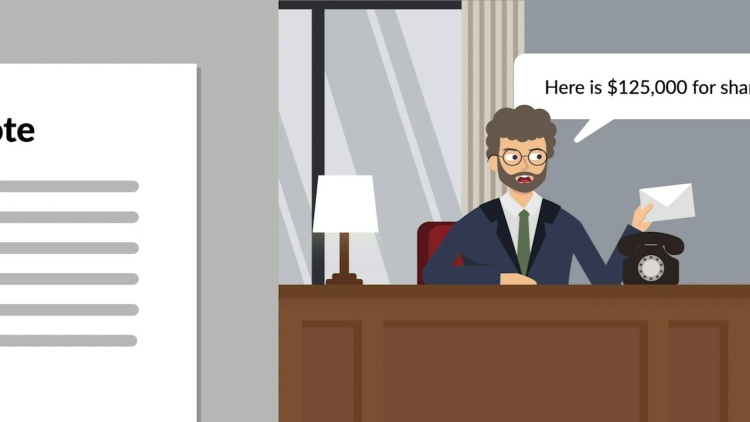 Facts
Petroleum Management Corp. (PMC) (defendant) formed a limited partnership for the purpose of operating drilling wells. PMC offered an interest in the drilling program to eight investors. There were only a small number of shares offered for relatively low value, and the offering was made to the eight investors personally, without any public advertising. PMC did not file a registration statement in connection with this offering of securities. William Doran (plaintiff) was the only one out of the eight who ended up investing in PMC. A little more than a year after Doran invested in PMC, the Wyoming Oil and Gas Conservation Commission ordered the drilling wells sealed for about a year due to deliberate overproduction by PMC. As a result of the shutdown, a note on which Doran was liable went into default, and Doran lost a state-court case requiring him to pay significant costs. Doran then brought suit against PMC seeking damages for breach of contract, as well as rescission of his contract with PMC based on a failure to register the offering in violation of the Securities Acts of 1933 and 1934. The district court found that the PMC offering was exempt from registration because the offering was private, as Doran was a "sophisticated investor" and did not need federal securities protection. Doran appealed.
Rule of Law
Issue
Holding and Reasoning

(Goldberg, J.)
What to do next…
Unlock this case brief with a free (no-commitment) trial membership of Quimbee.

You'll be in good company: Quimbee is one of the most widely used and trusted sites for law students, serving more than 519,000 law students since 2011. Some law schools—such as Yale, Berkeley, and Northwestern—even subscribe directly to Quimbee for all their law students.

Unlock this case brief

Read our student testimonials

Learn more about Quimbee's unique (and proven) approach to achieving great grades at law school.

Quimbee is a company hell-bent on one thing: helping you get an "A" in every course you take in law school, so you can graduate at the top of your class and get a high-paying law job. We're not just a study aid for law students; we're the study aid for law students.

Learn about our approach

Read more about Quimbee
Here's why 519,000 law students have relied on our case briefs:
Written by law professors and practitioners, not other law students. 22,300 briefs, keyed to 984 casebooks. Top-notch customer support.
The right amount of information, includes the facts, issues, rule of law, holding and reasoning, and any concurrences and dissents.
Access in your classes, works on your mobile and tablet. Massive library of related video lessons and high quality multiple-choice questions.
Easy to use, uniform format for every case brief. Written in plain English, not in legalese. Our briefs summarize and simplify; they don't just repeat the court's language.